National Center for Appropriate Technology is headquartered in Butte, Montana. A 45-kW solar array was installed on the campus in 2016, when the land was graded and the remains of an old road are still present. Since this installation, native vegetation has crept into the site and has revived itself as a small ecosystem again.
This year, AgriSolar Clearinghouse staff thought it would be good practice to try to enhance what was naturally occurring on the site as well as possibly trial a few crops among the panels. We did this by preparing the site to primarily be pollinator-friendly with room to trial crops that do well in this climate. This year we tried a spring wheat donated to us by a local grain lift. During the spring, summer, and fall, several activities took place for this effort:
-Removing spotted knapweed
-Acquiring zone-appropriate pollinator seed
-Acquiring wheat seed
-Setting up a watering system (drip line and sprinkler)
-Soil health analysis via Ward Soil testing lab
-Bring in soil for a pollinator strip planting
-Prep ground for wheat seed planting
-More noxious weed removal
-Collecting local, native seed
-Bringing in 75 more yards of soil to prep for fall planting
-Spreading soil over entire site
-Ongoing pollinator seed planting during fall and spring of future years
Enjoy these photos of our progress so far!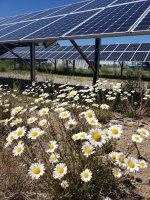 Daisy already in site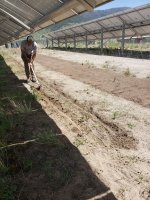 Keenan preparing rows to plant spring wheat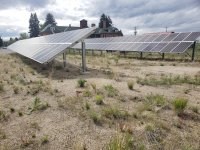 Solar site before work started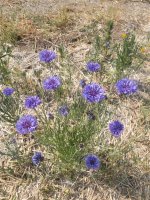 Bachelor Button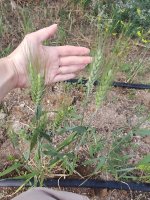 Spring wheat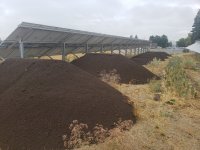 Big soil haul to spread on entire site Fall 2022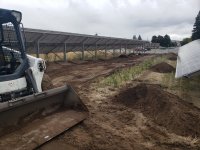 Keenan worked hard to get the soil spread around!