Case Study: Grafton Solar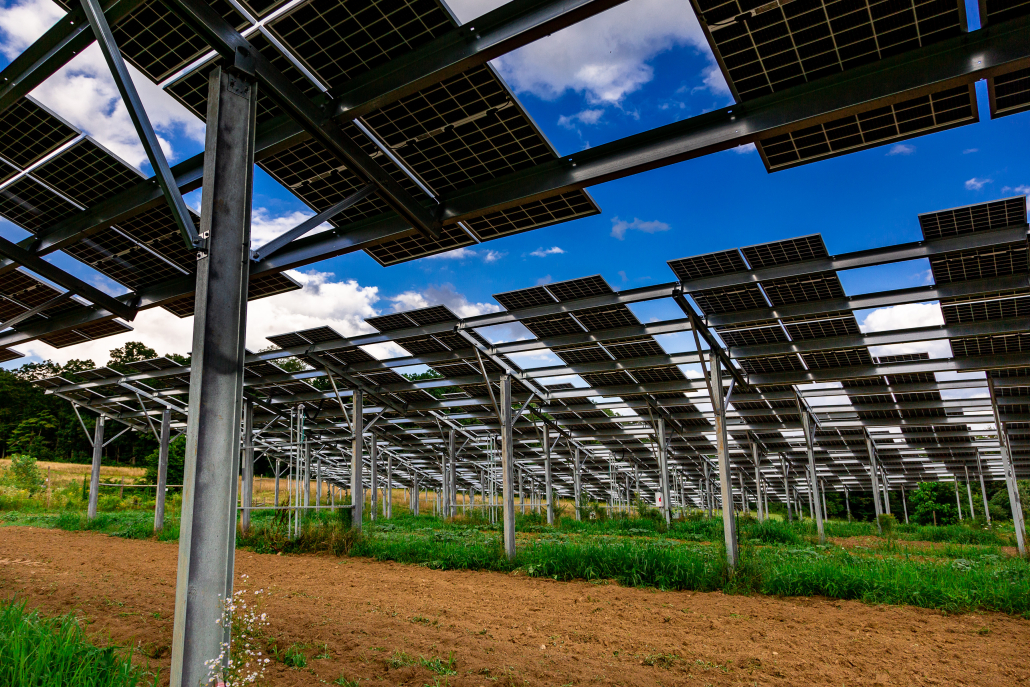 At Grafton Solar, cattle are grazing nearby fields of squash and lettuce at the 150-year-old family operation known as Knowlton Farms. Located in Grafton, Massachusetts, this project is demonstrating how diverse agricultural production can be maintained underneath a 2MW community solar array and a 1.4MW of battery energy storage.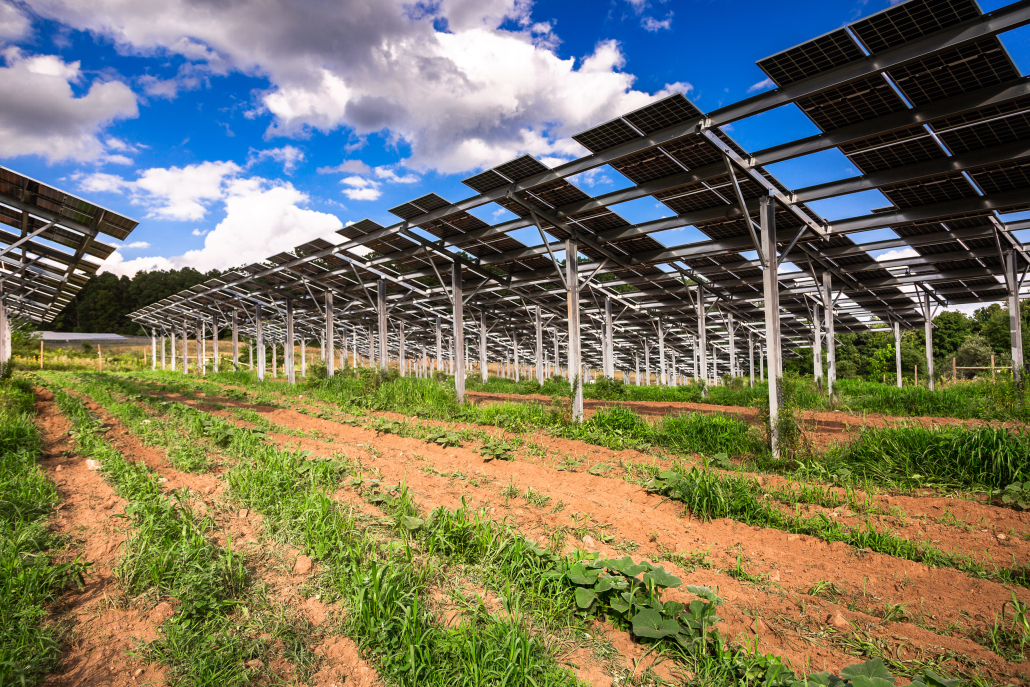 BlueWave Solar developed 19 of the farm's 300 acres for dual-use solar. The panels are elevated to 10'6" and the rows are spaced, allowing for farm machinery, livestock grazing, and crop and soil sciences to easily function within the array. Owned and operated by AES, Grafton Solar is: 1) supporting Knowlton Farms' family tradition and viability; 2) serving as a research site trial for the U.S. Department of Energy Solar Energy Technology Office; and 3) powering local community solar subscribers. This is an extraordinary case study.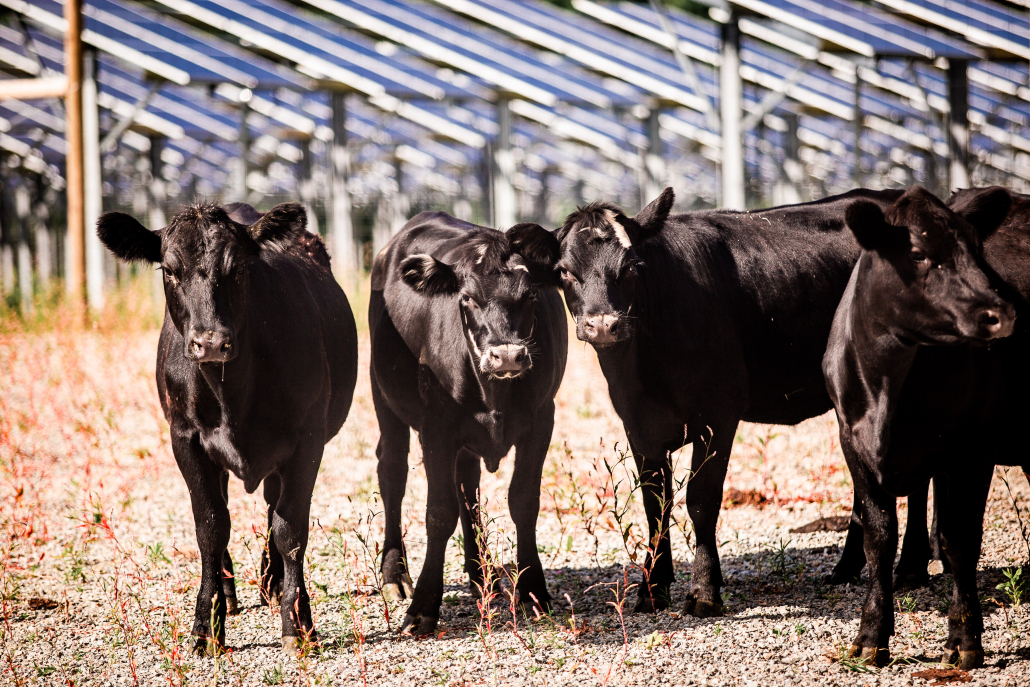 Grafton Solar is a product of innovative industry leadership and research partnerships. UMass Amherst, Solar Agricultural Services, and the American Farmland Trust have united forces to promote research and education opportunities on site. Valuable insights about soil health, micro-climatic conditions, and crop productivity will be drawn from Grafton Solar, which can inform broader efforts to co-locate specialty crops and cattle with solar in the U.S.
Landowner Paul Knowlton is especially excited about being about to return to his fields full-time now that the financial benefits of regenerative farming plus solar enhance his farm's viability. Grafton Solar is showcasing how one solar project can create abundant and diverse benefits – inspiring industry innovation, generating critical empirical knowledge, and pioneering a new way to farm – all at once.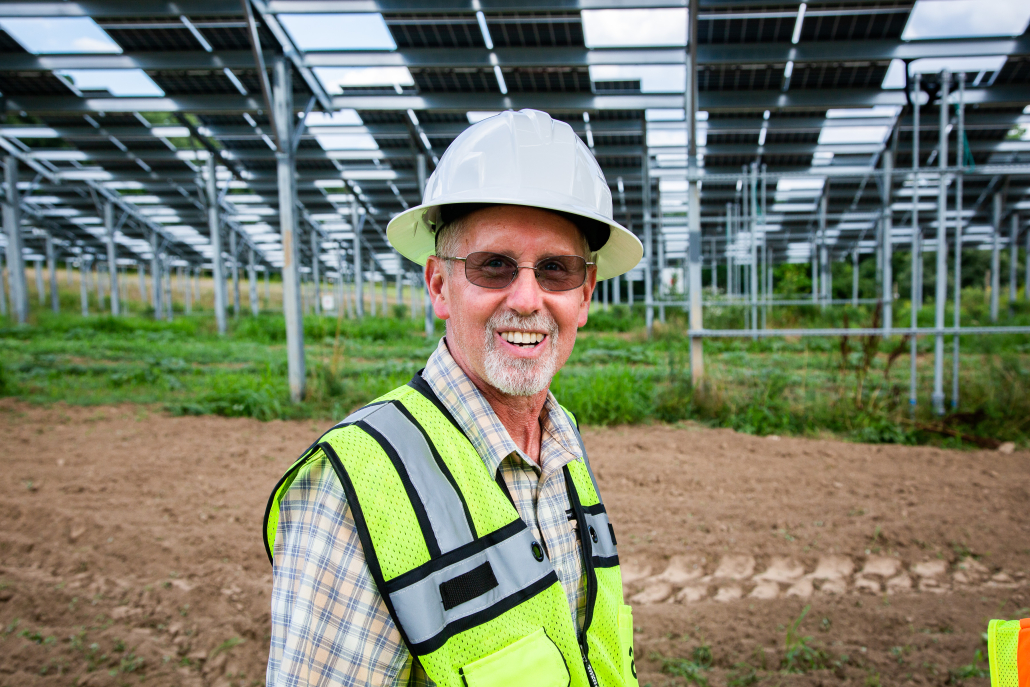 Below is an AES produced informational document on the Grafton Solar Site.
https://www.agrisolarclearinghouse.org/wp-content/uploads/2022/10/52341272195_55e3d32a01_o-scaled.jpg
1707
2560
Carl Berntsen
https://www.agrisolarclearinghouse.org/wp-content/uploads/2022/02/AgriSolar_stacked_1-338x400.png
Carl Berntsen
2022-10-27 09:16:17
2022-10-27 09:16:18
Case Study: Grafton Solar