Case Study: Million Little Sunbeams
Million Little Sunbeams: Where tradition meets innovation.
Massachusetts' first operational dual-use solar system took root in the town of Monson, where Nate and Ania Tassinari aspired to reinvigorate their 3rd generation family farm. Designed and installed by SunBug Solar in 2020, the 250kW project, named "Million Little Sunbeams," uses single-axis tracking technology combined with bifacial solar modules to optimize power production. But power isn't the only priority at this site – the Tassinaris elevated the array 10 feet above ground to continue their tradition of producing hay to support Murphy Dairy Farm – their cousins next door. Million Little Sunbeams is showcasing how 1 acre of farmland can harvest the sun twice.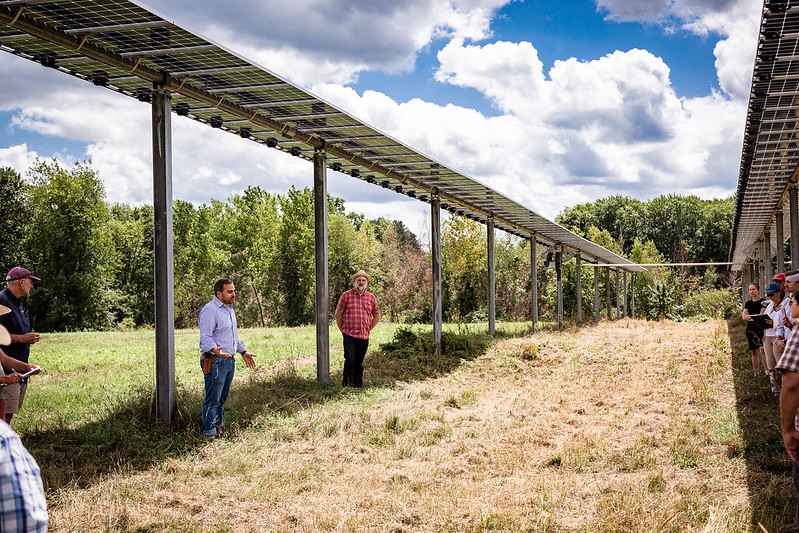 The true story about this site concerns how solar can be an integral part of farm viability. Haying isn't easy nor incredibly profitable. Converting arable land to energy production undermines the future of farming. But innovators like Nate know it doesn't have to be one or the other – if done right, solar can be leveraged to support farmers, rather than threaten them. Seeing the Massachusetts' SMART program as an opportunity for revenue diversification and farmland preservation, Nate pioneered a plan to own both the solar system and the land underneath. Million Little Sunbeams does not involve a lease to a solar developer, but instead was designed to allow the Tassinari family to sell the excess energy to the surrounding community – a win for the family farm that has allowed it to stay in operation.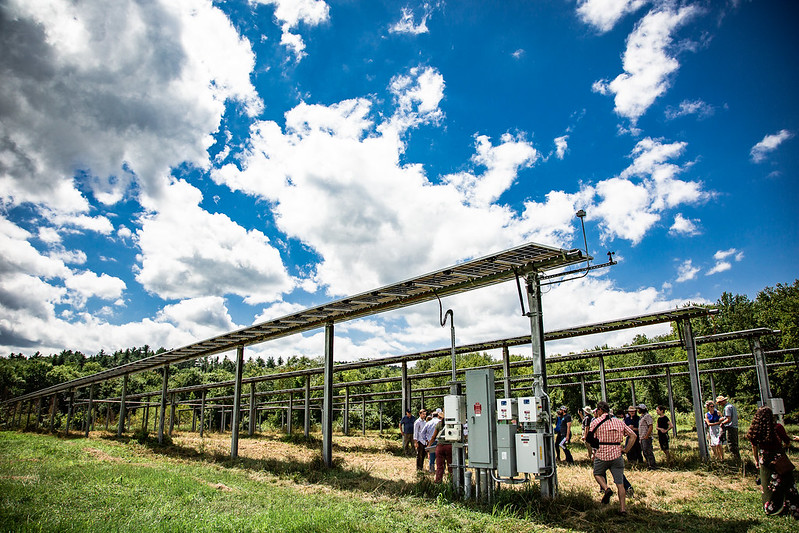 Million Little Sunbeams sets a great precedent for co-locating solar with hay. The University of Massachusetts Amherst is monitoring the hay production underneath the array, which can inform & inspire the development of similar sites in the U.S. This unique success story is exemplifying how innovation can preserve family farming tradition and enhance the value of land.
https://www.agrisolarclearinghouse.org/wp-content/uploads/2022/10/52339886972_38afdda04b_c.jpg
533
799
Carl Berntsen
https://www.agrisolarclearinghouse.org/wp-content/uploads/2022/02/AgriSolar_stacked_1-338x400.png
Carl Berntsen
2022-10-05 15:03:27
2022-10-05 15:03:29
Case Study: Million Little Sunbeams