By David McFeeters-Krone, RUTE Foundation Systems, Inc.
Solar development is exploding around the country. The Inflation Reduction Act incentives have exacerbated this trend such that the next 10 years will lead to solar developments on over 2 million acres of land. This extreme growth for renewable energy will put a like amount of pressure on the best solar lands. However, as shown by an Oregon State University study, most of the prime, flat land near load is already in use growing food or for ranching. Agrivoltaics is the answer to the food versus energy dilemma. Ranching holds particular promise, as partial shade has been shown to benefit forage, especially in arid regions. 
In an effort to solve this problem, RUTE's SunTracker agrivoltaic solution was selected as one of the 20 semi-finalists in NREL's American-Made Solar Prize Round 6. SunTracker plans to use the $50,000 prize to further refine its cattle-grade, high-clearance solution and continue its component certifications at the Oregon Manufacturing Innovation Center, in Scappoose. One of the reasons RUTE was selected for this award is its focus on ranching. Rangeland, particularly for cattle, is generally more available than farmland, but cattle-grade solutions are in short supply or not cost-competitive.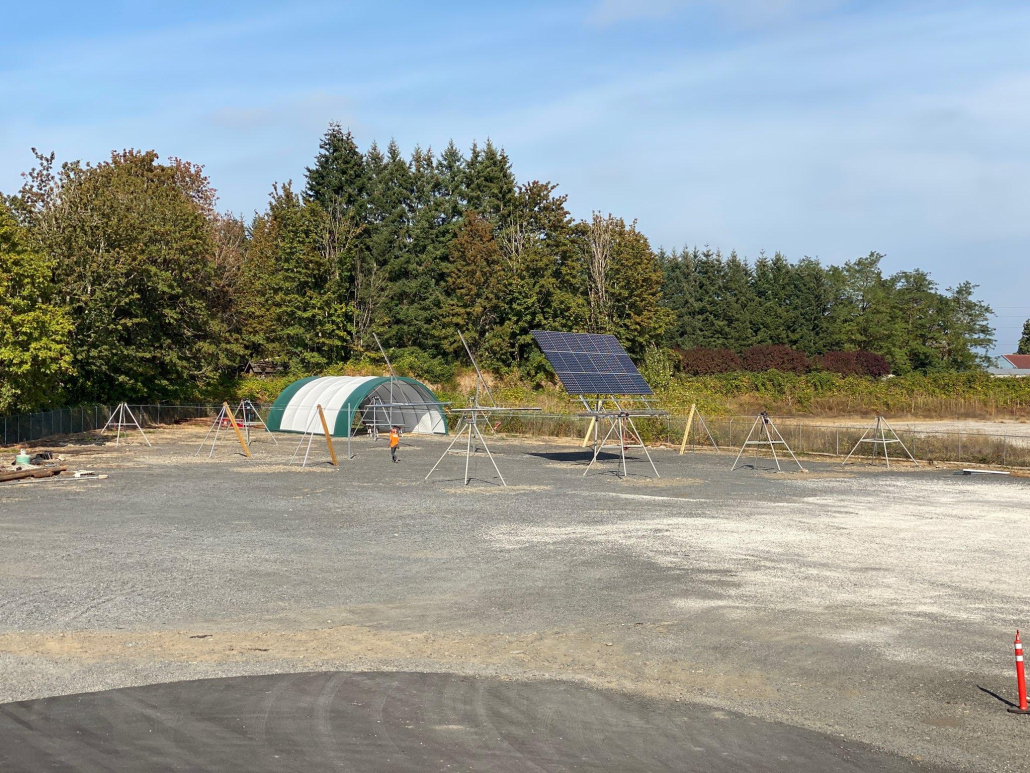 The solution differs from conventional solar with its cable-stayed poles and vertical, single-axis trackers. This design offers height at less cost and less ground disturbance, making it well-suited for ranching. Initial calculations suggest a meaningful reduction of steel use, akin to the reduction of steel in a cable-stayed bridge. Work under this award and other ongoing tests will compare SunTracker's use of metal, labor, and site prep to create an apples-to-apples comparison with today's Horizontal Single Access Trackers (HSAT) and reinforced solutions to determine which structure is optimal in different environments.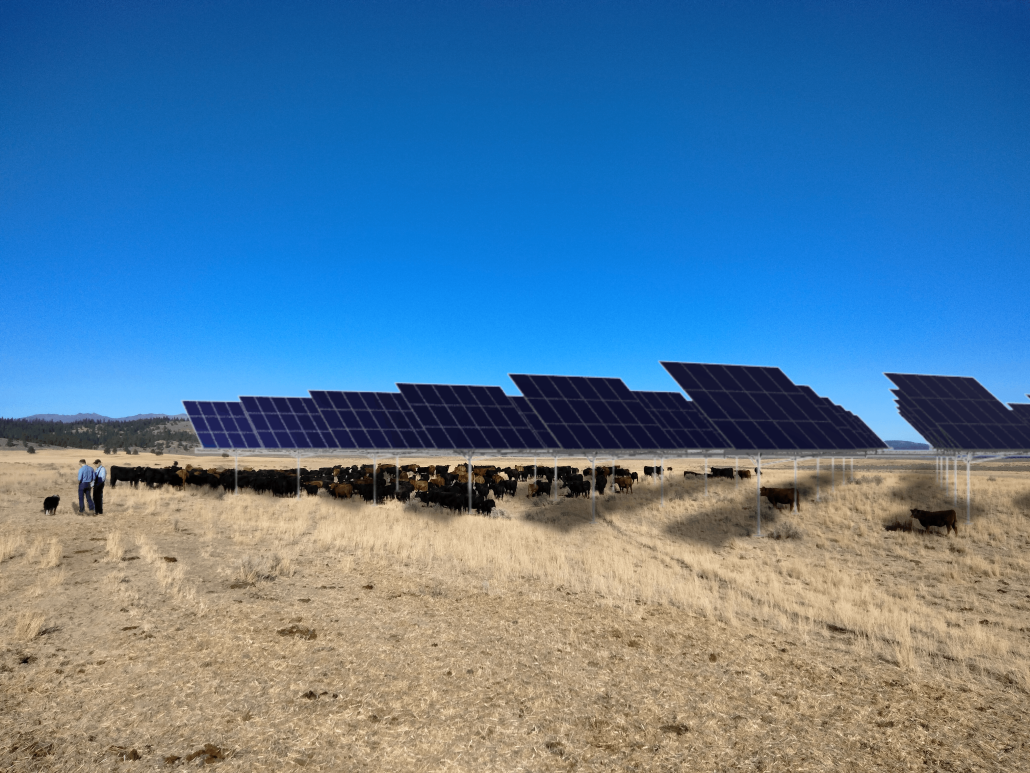 In addition to these tests, RUTE has plans to install its first set of trackers on a Grant County, Oregon ranch in 2023. The installation—known as the Bear Valley Solar Pasture—will be complete by summer, and RUTE is looking forward to seeing their technology at work on America's farmland. The hope is that SUNTRACKER's high-clearance solar will enhance rural economies by no longer forcing a Faustian choice between lucrative solar leases and local jobs.  
All photos courtesy of RUTE Foundation Systems, Inc.
https://www.agrisolarclearinghouse.org/wp-content/uploads/2023/02/SUNTRACKER-BVSP.png
3120
4160
Anna Adair
https://www.agrisolarclearinghouse.org/wp-content/uploads/2022/02/AgriSolar_stacked_1-338x400.png
Anna Adair
2023-02-07 18:24:49
2023-02-07 18:24:50
RUTE SunTracker Demonstrates Cattle-grade Agrivoltaics in Oregon