Follow the Sun Tour Minnesota
By: Stacie Peterson
Minnesota is a leader in agrisolar, thanks to innovative policies, inspiring research, and a committed network of agrivoltaic and pollinator advocates. The Follow the Sun Tour had the opportunity to visit four of Minnesota's AgriSolar sites on an action-packed summer day full of site visits, speakers, and a social networking event on August 4, 2022. 
We began the day by gathering at Connexus Energy's Headquarters. After group introductions, we boarded a bus, which served as a mobile conference room, and heard from our first speaker, Heidi Kolbeck-Urlacher from Center for Rural Affairs. Heidi spoke about the Center's work in agrivoltaics and their work as a partner of the AgriSolar Clearinghouse.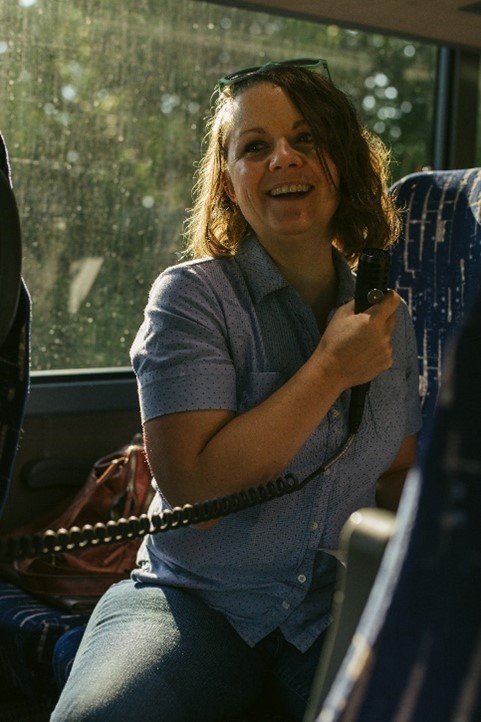 Our first tour stop was the Enel North America Lake Pulaski site. This site combines solar, pollinators, an apiary, and sheep grazing. Jesse Puckett and Eric Bjorklund from Enel North America gave a safety briefing, an overview of the site, and described Enel's agrisolar work around the world.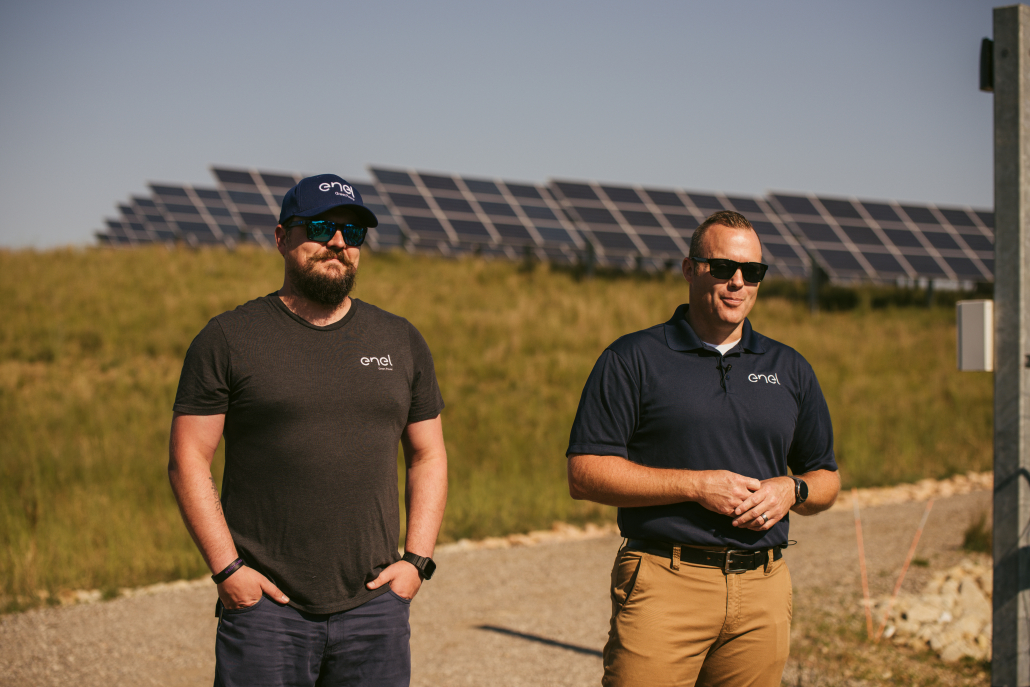 Jesse then passed it off to Jake Janski and Audrey Lomax from Minnesota Native Landscapes (MNL), who described the plant and sheep grazing management process and studies at the site.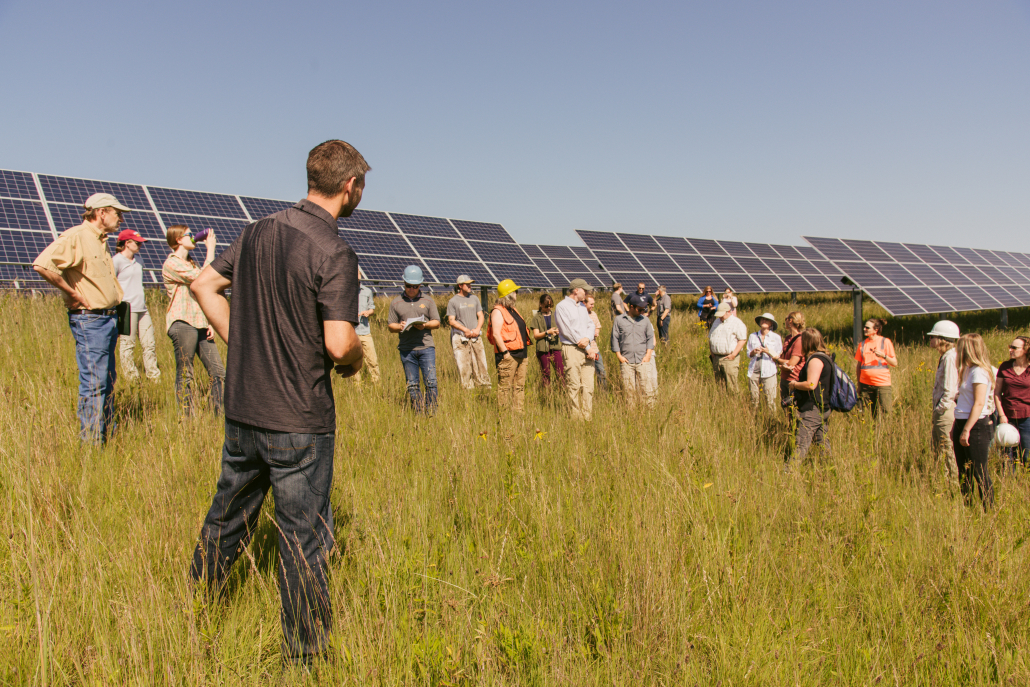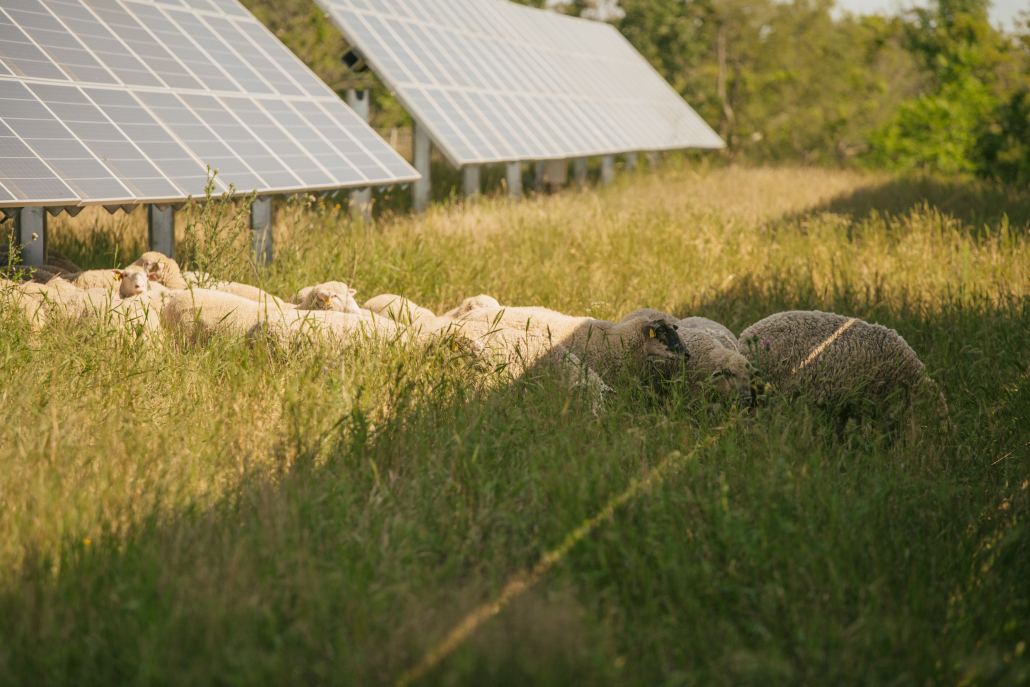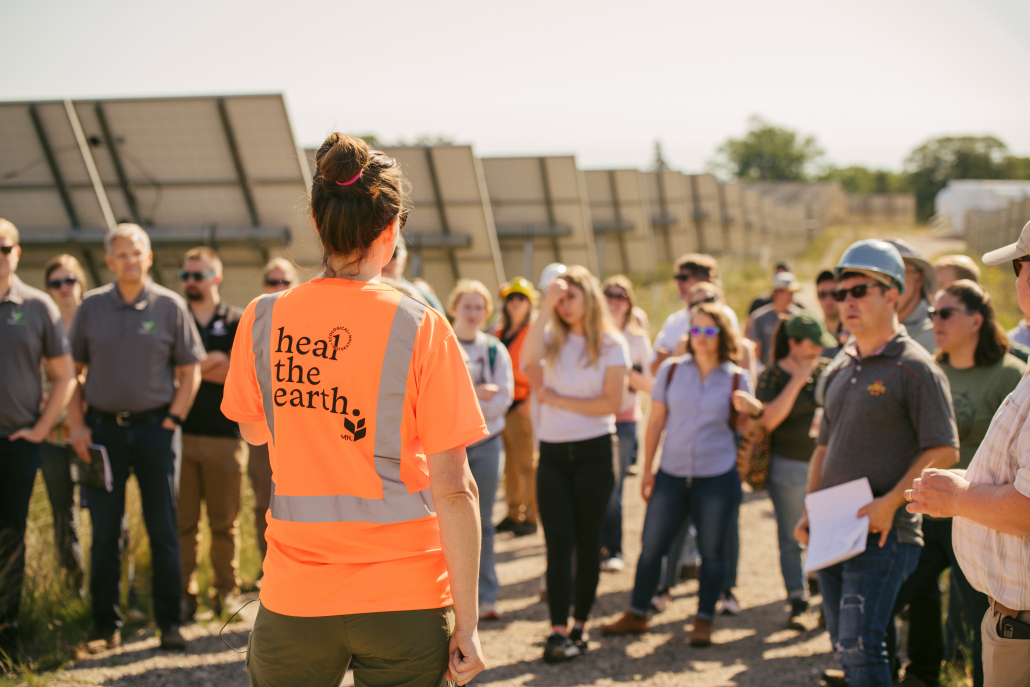 Jordan Macknick, James McCall, Abbi Brown, Haley Paterson, and Benjamin Frank from NREL talked about their InSPIRE project work and their robust studies of the Lake Pulaski site and the relation to other InSPIRE research projects around the country.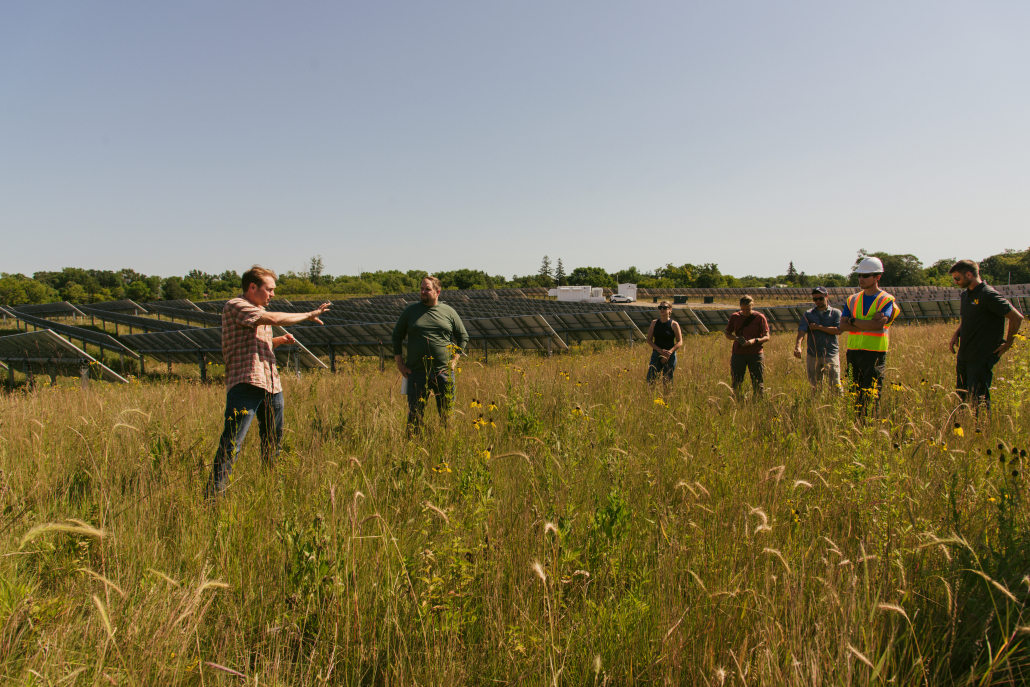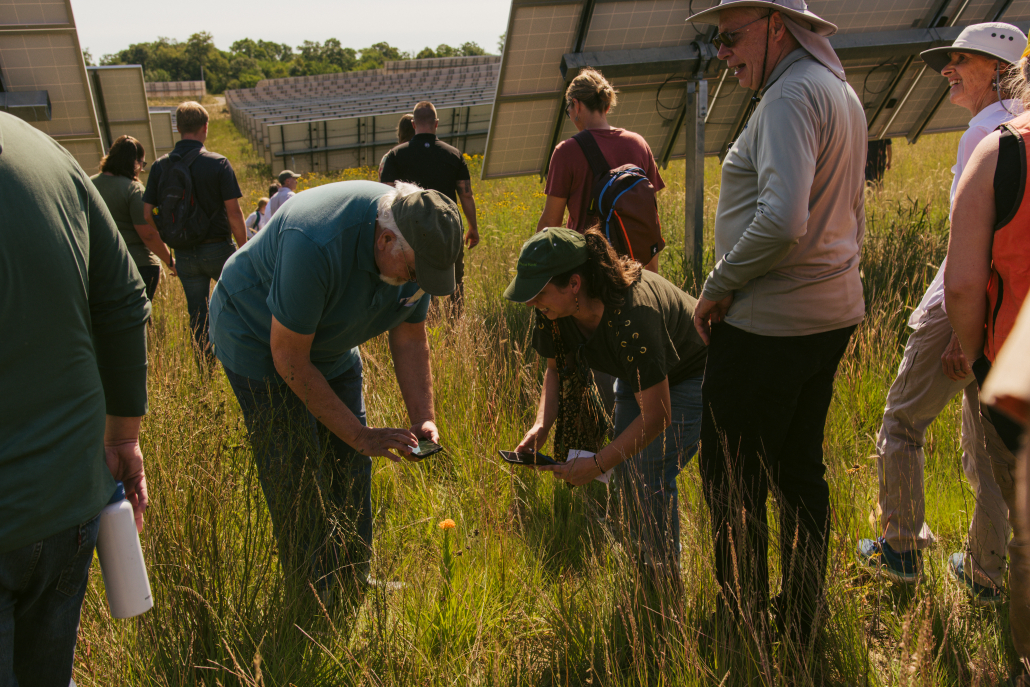 Dustin Vanasse from Bare Honey then treated the group to an experience of a lifetime. He brought six beekeeper suits and let the group interact with an active hive on the site.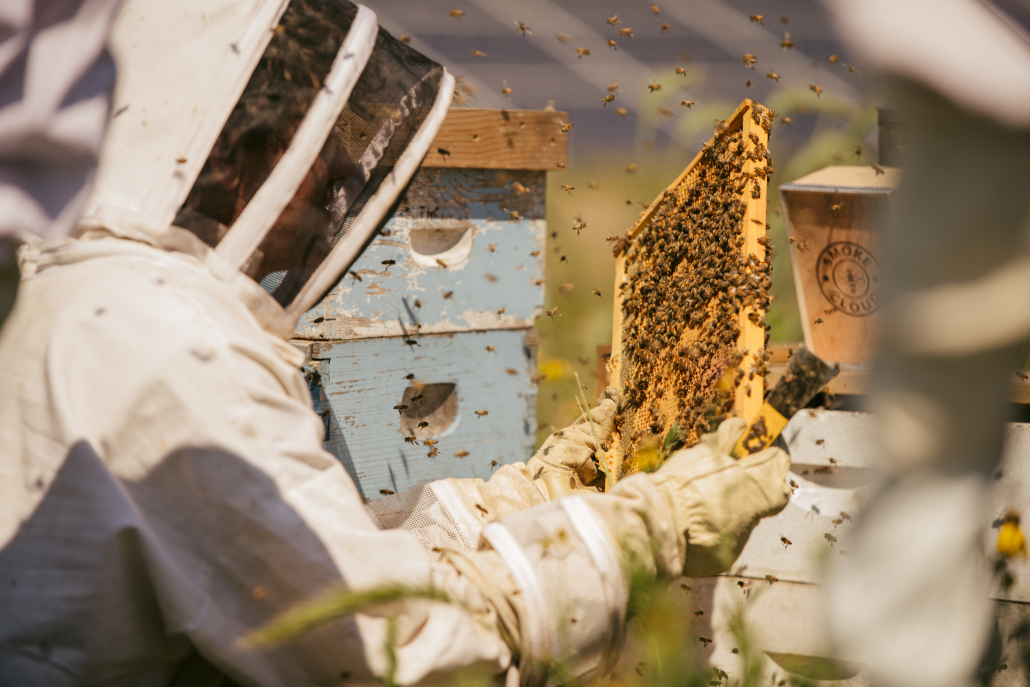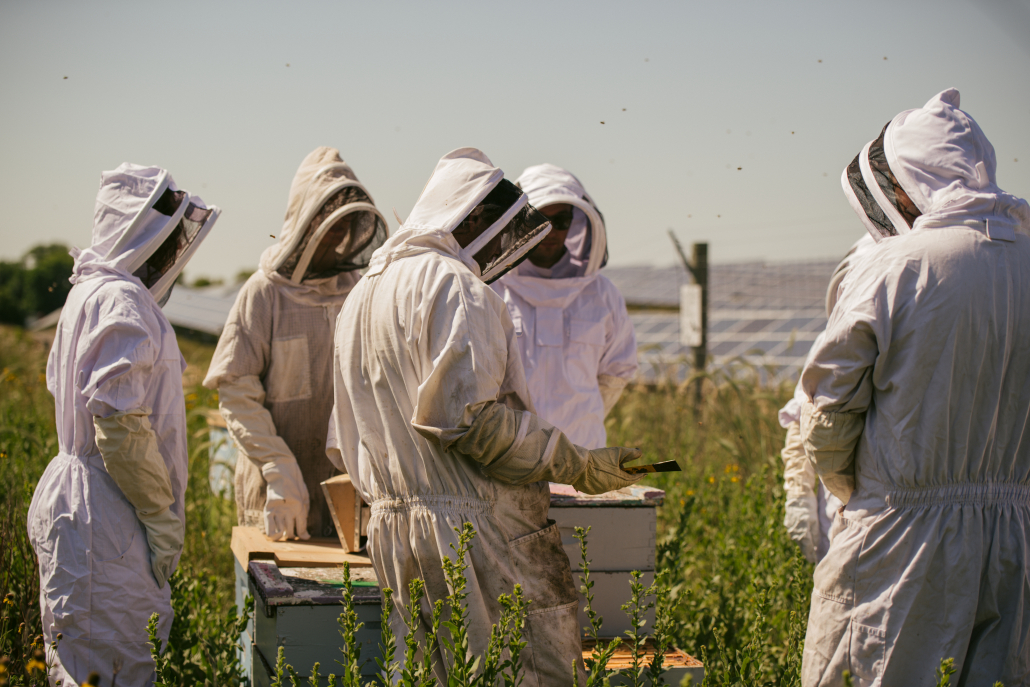 While we took turns in the bee suits, John Vaughn from the Minnesota Rural Renewable Energy Alliance talked about their work. After removing the beekeeper suits, we boarded the bus and heard from Wendy Caldwell from Monarch Joint Venture about the positive impacts of solar pollinator habitat on the monarch population while we enjoyed Bare Honey solar grown honey sticks.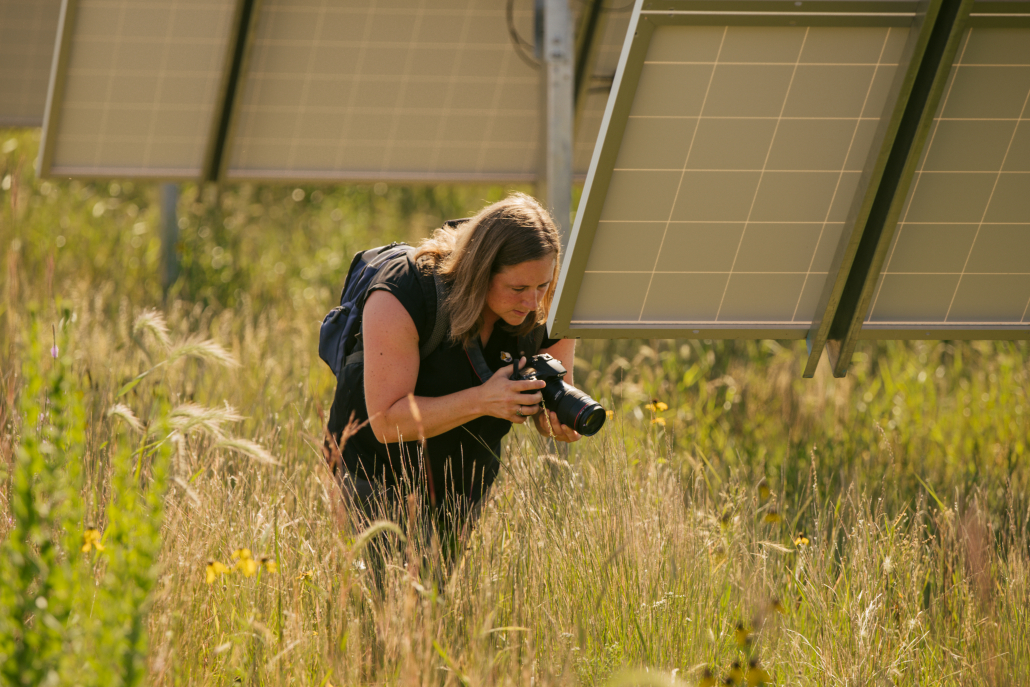 Our second stop took us to the US Solar's Big Lake facility. We had so much help from Rob Schultz on navigating to these sites, and I am so grateful he was there to guide us through the day.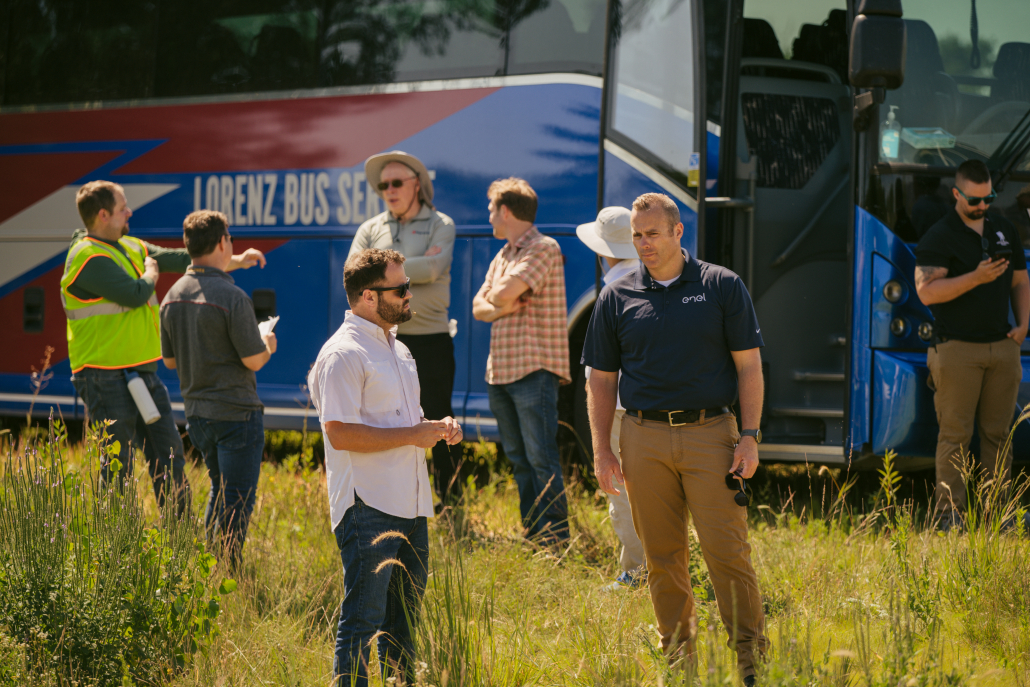 At Big Lake, we heard from Colleen Hollinger from Natural Resource Services and Peter Schmitt and Ross Abbey from US Solar.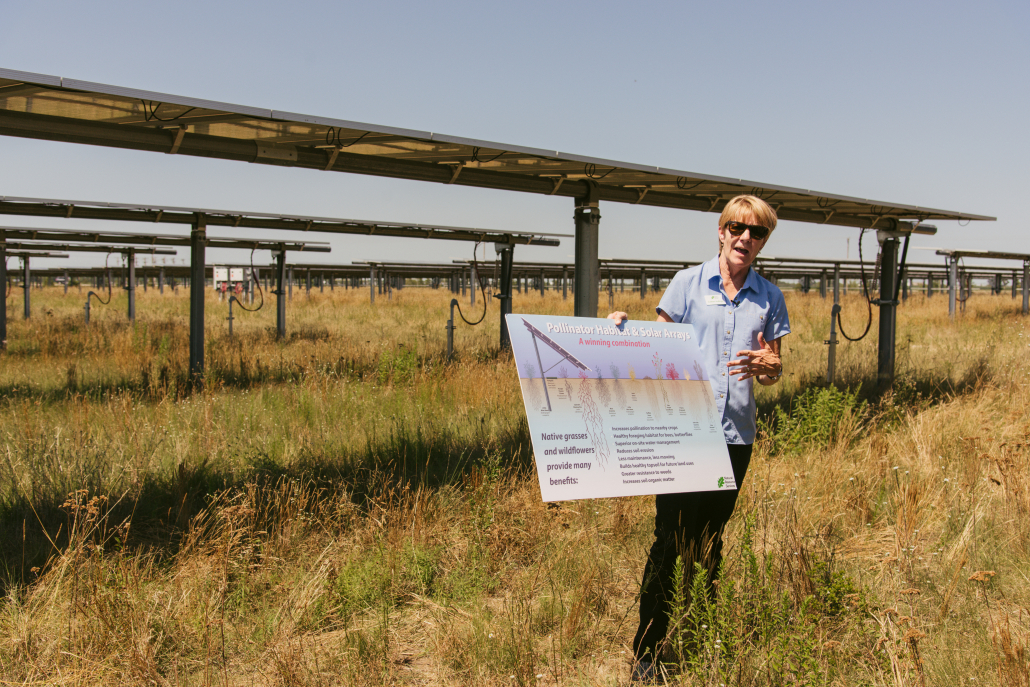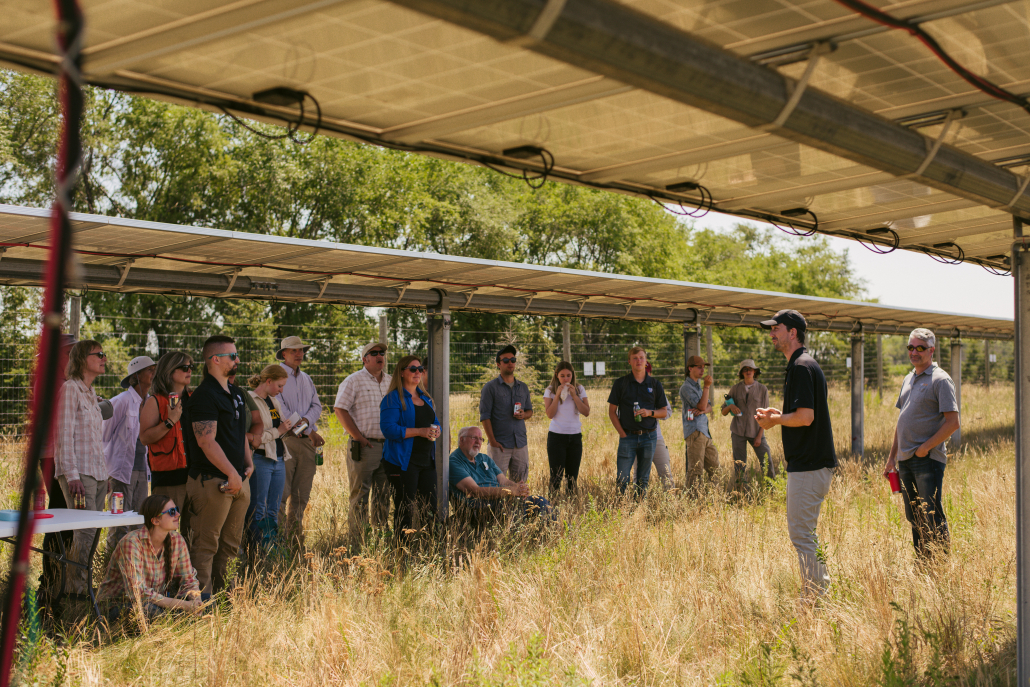 Back on the bus, Dan Shaw talked with us about his work with pollinators and solar, including his work developing the pollinator scorecard system.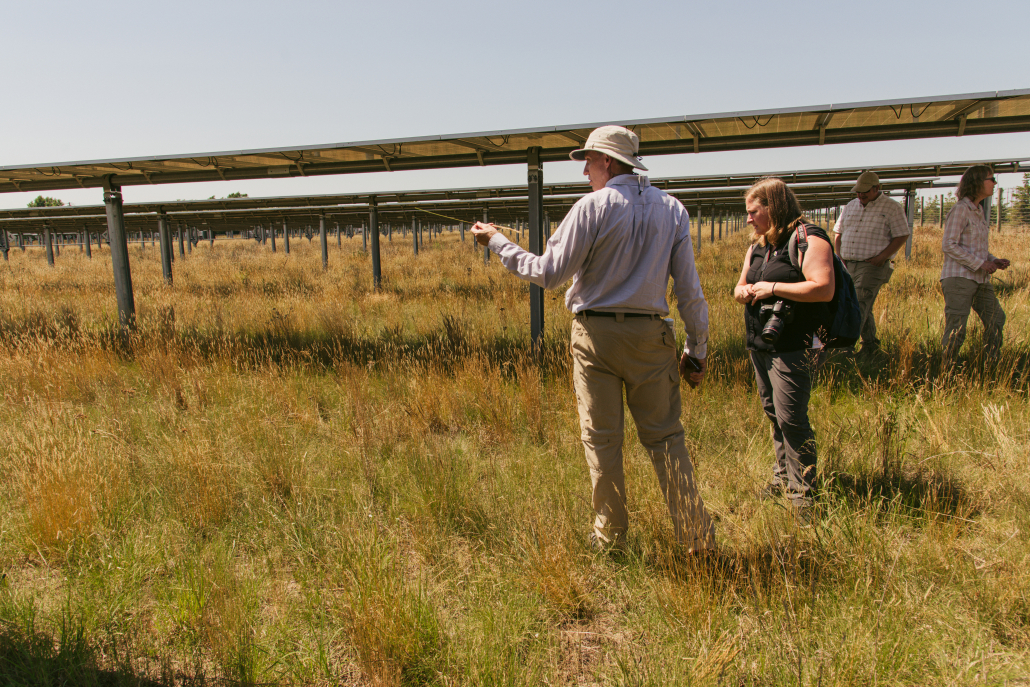 We then stopped at the at the Connexus' Solar + Storage Site (link to case study), where our partner Rob Davis talked about Connexus' work in agrisolar and sustainable energy. Heidi Hartman from Argonne National Lab discussed her research into the ecosystem services at the site and brought a group of researchers with her to collect data from the site.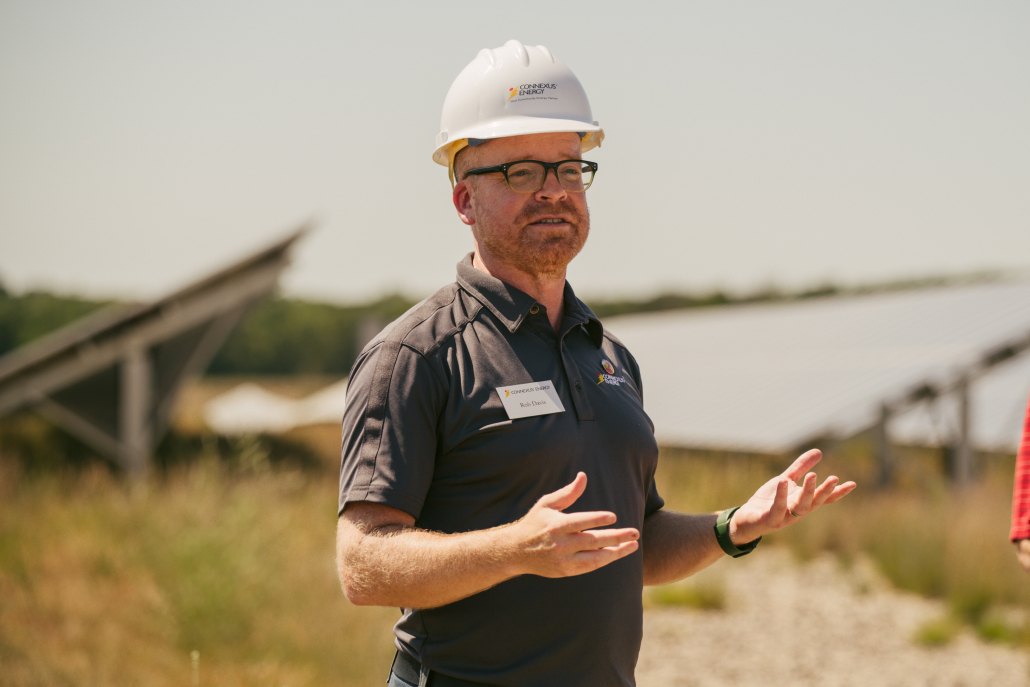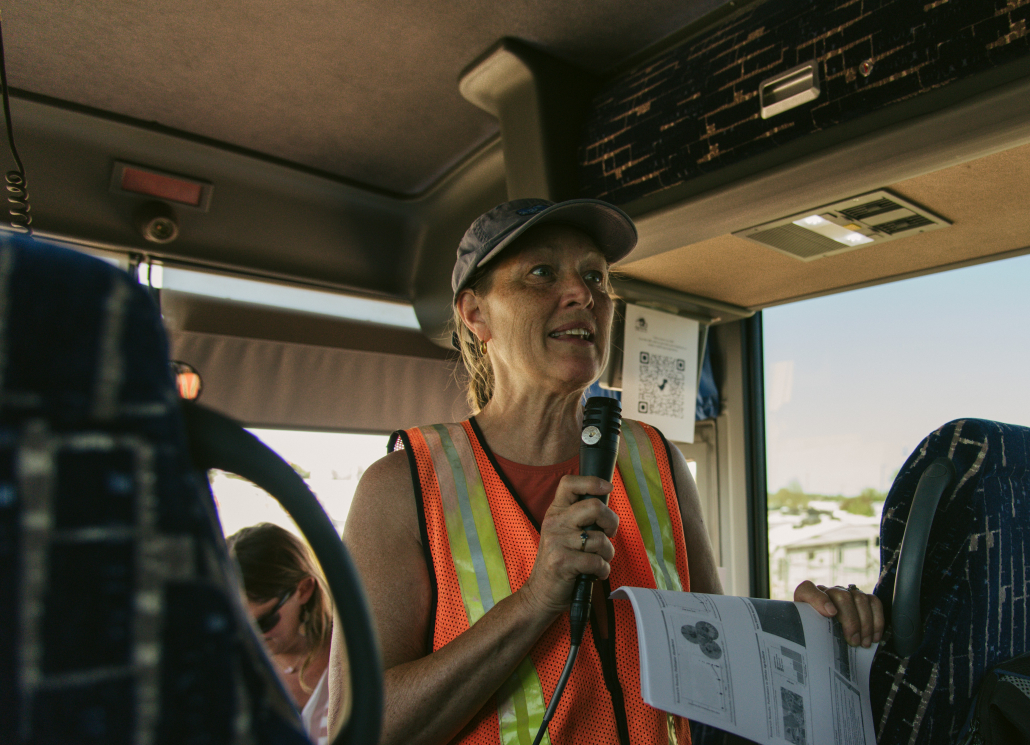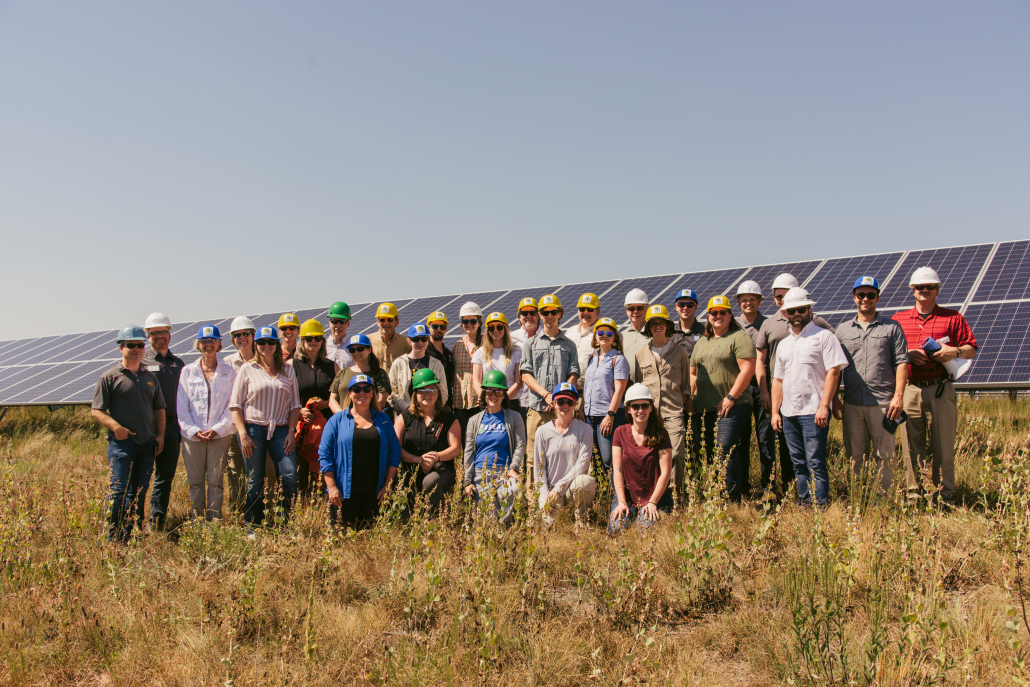 We finished the day with a Solar Farm to Table Sampler, sponsored by Enel North America, through a grant to the National Center for Appropriate Technology's AgriSolar Education program. This event featured food and beverages grown at solar farms and was held at Connexus Energy Headquarters.
Chefs Erin Lucas and Mateo Mackbee created a wonderful menu of delicious food, including spicy braised lamb flat bread with chiltepin peppers from the Biosphere agrisolar site, and lamb from Cannon Valley Graziers and Minnesota Native Landscapes Minnesota; a solar greens salad with solar-grown honey and sweet grass vinaigrette featuring honey from Connexus and Enel solar in Minnesota and greens and sweet grass from NREL and Colorado solar; saffron vegetable skewers featuring saffron from Vermont solar; vegetables from NREL and Colorado solar; Minnesota solar-grown peach and plum cobbler, featuring fruit from Enel solar in Minnesota.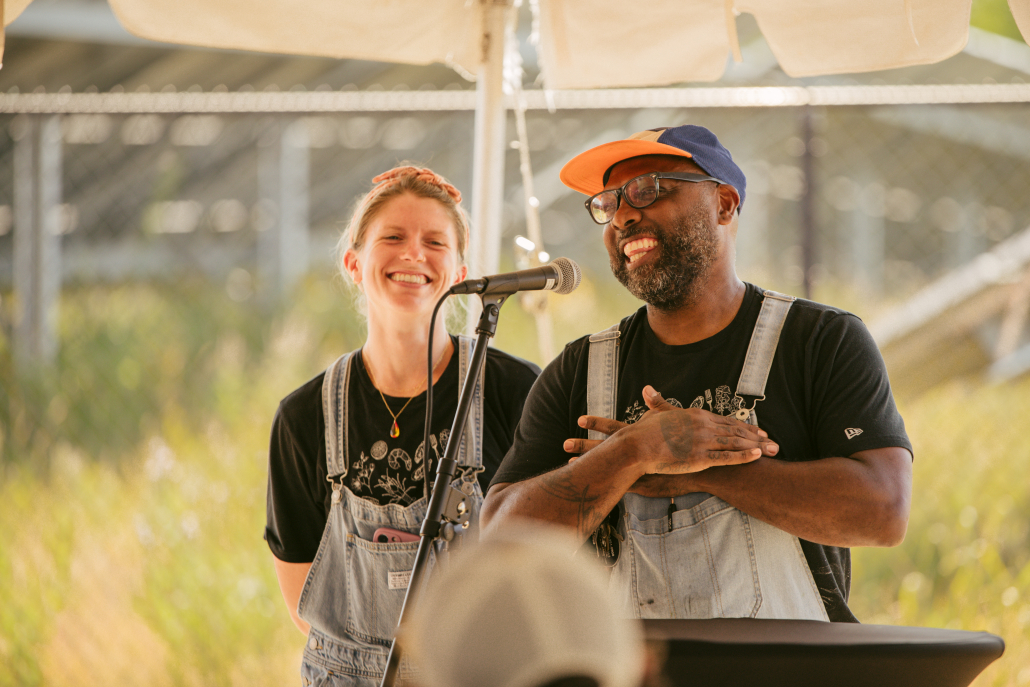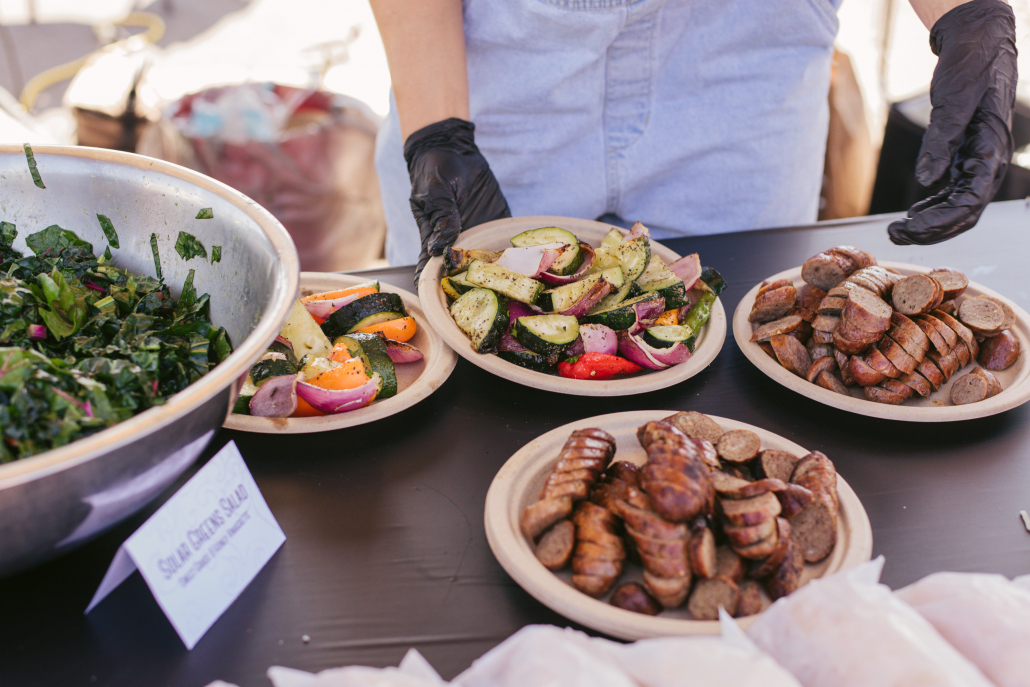 The chefs cooked the food with solar power, including a solar generator and a solar-powered electric truck, powered by the Connexus Headquarters solar array. For drinks, solar-grown honey sweetened the lemonade and Rob Davis's signature cocktail, Everything but the Stinger, featuring Clif Family's solar-grown honey ginger syrup. Invictus Brewing treated the group to their 1.7 Million Megawatts British Summer Ale, made with solar-grown honey.
The sampler was an excellent networking opportunity and chance to discuss what we learned and witnessed through the day. There was so much excitement about future projects and partnerships and plans. The hum of enthusiasm was palpable.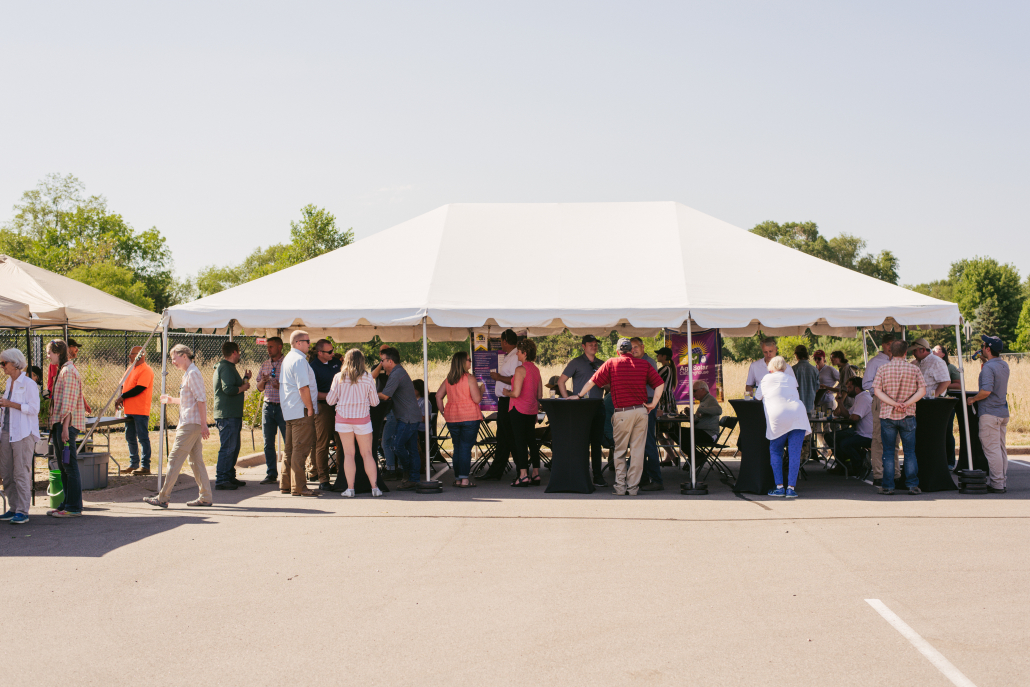 Networking at the Follow the Sun Tour
While folks connected, we heard from Greg Ridderbush, Connexus Energy's CEO, about their commitment to agrivoltaics and sustainable energy and the great work performed by the company. We then heard again from Jesse Puckett and from Rob Davis, and I wrapped up the day with a hearty toast to our AgriSolar Clearinghouse community.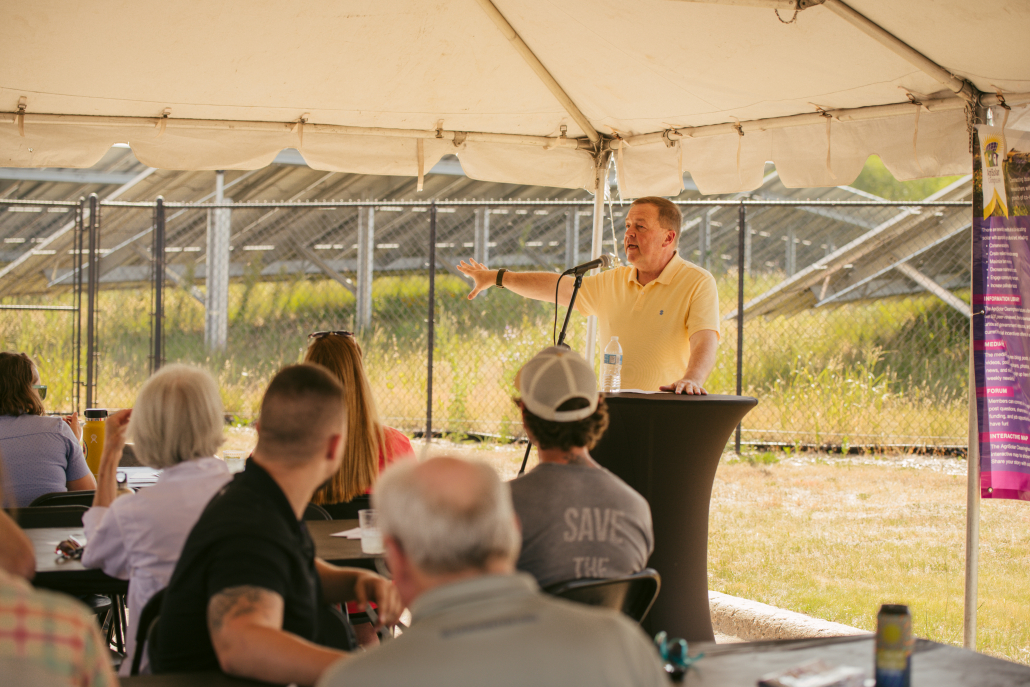 As I milled around, I watched the AgriSolar network strengthen and expand. Folks made plans, dreamed up future events, talked about partnerships, exchanged business cards, and enjoyed each other's company. As our stakeholder Lucy Stolzenberg said, the only way to make the event better would be to have another!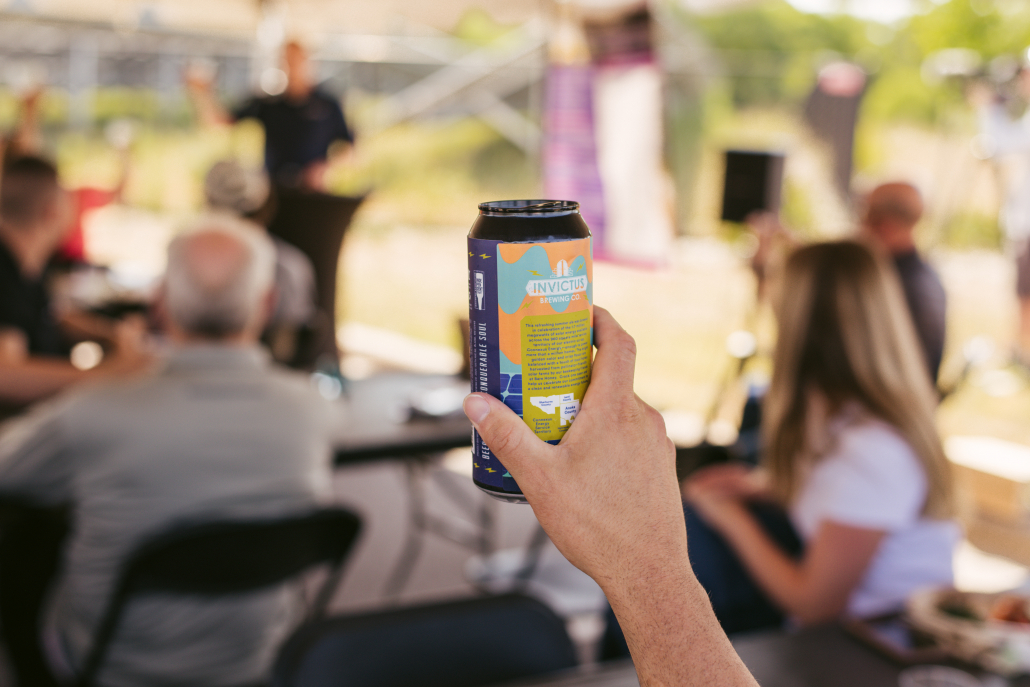 ---
https://www.agrisolarclearinghouse.org/wp-content/uploads/2022/08/me-and-danielle-in-bee-suits.jpg
1536
2048
Stacie Peterson
https://www.agrisolarclearinghouse.org/wp-content/uploads/2022/02/AgriSolar_stacked_1-338x400.png
Stacie Peterson
2022-08-25 15:21:09
2022-09-01 09:38:51
Follow the Sun Tour Minnesota