Case Study: Summit Plant Labs
Agriculture Type: Specialty greenhouse farming
Project Type: Small commercial net-metering agrivoltaic system
Project Size: 26.7kW-DC
Project Design: Solar fence structure, SolarEdge inverters, 72-cell bifacial solar panels
Location: Fort Collins, CO
Developer and Contractor: Sandbox Solar
Summit Plant Labs is a specialty crop farm using greenhouses and lab space to grow pristine crop starts, microgreens, and other specialty crops. In their greenhouses they noticed they were having detrimental edge effects where plants growing along the edges are exposed to higher sunlight, heat, and less moisture. They hired Sandbox Solar to create a strategic way to solve these issues using solar panels to create shade at the edges and generate power.
Sandbox Solar used its SPADE Agrivoltaic Design Tool to generate 3D visual renderings and irradiance simulations of the greenhouses. SPADE effectively provided the farm with the necessary information to determine the optimal design that would produce a significant amount of energy to offset their consumption while also providing effective shading tactics to solve the edge effects and improve their agricultural business.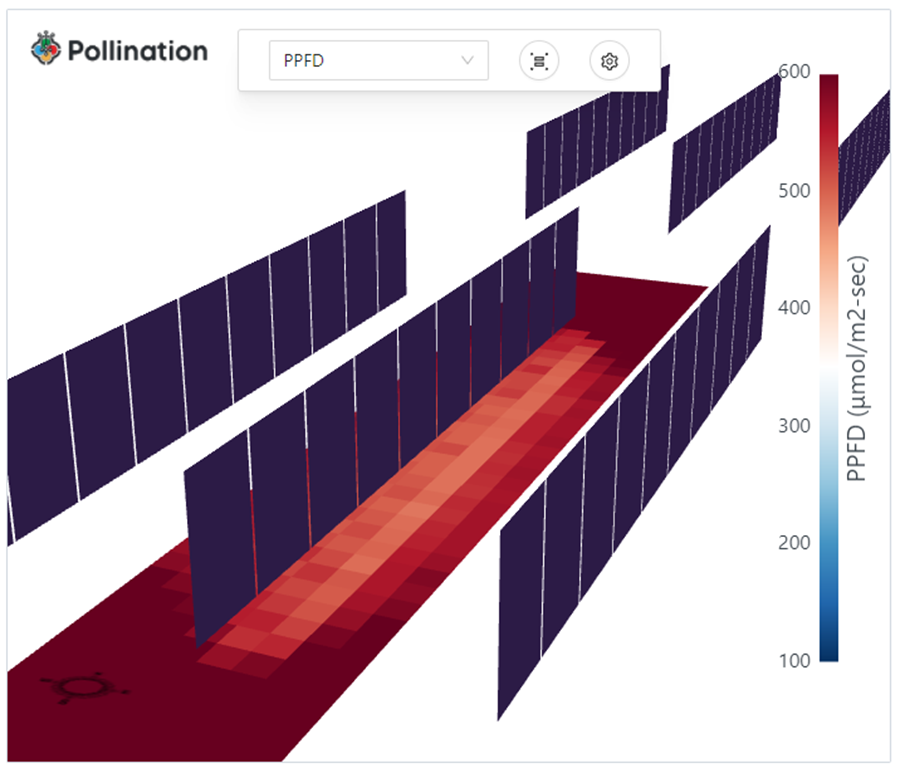 The system was installed in September 2022, led by project manager Danny Weaver. The Sandbox Solar team customized the racking system with Tamarack Solar Products and other custom-engineered products. The system is vertical with the top edge approximately 9' high and bottom at about 28" above grade. The height is customizable, and the metal is galvanized to protect it from external elements. This bifacial solar fence was installed using concrete piers; however, rammed-steel profiles would be the preferred installation method for future projects. The vertical mounting of the panels allows for energy to be collected from the front and rear sides of the panel. The irradiant reflection of the greenhouse covering provides a boost in production during dawn and dusk. This agrivoltaic system can be applied to open fields and other applications.
The production profile is unique and ultimately could provide a means for balancing the duck curve, a name given to a typical energy demand profile throughout the day, where demand is highest in the mornings and evenings and lowest during the mid-day, giving the trend a duck-shaped appearance. Production and evaporation data is still being collected (as of October 2022).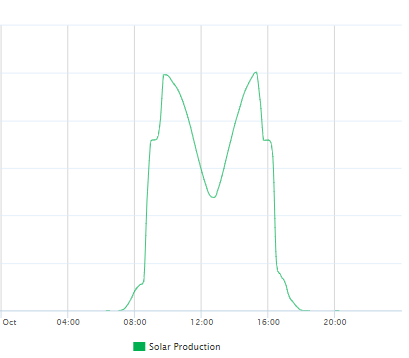 For more details on this project, check out this video:
For more details on SPADE, visit the Sandbox Solar website:
https://www.agrisolarclearinghouse.org/wp-content/uploads/2022/10/Picture11.jpg
468
624
Carl Berntsen
https://www.agrisolarclearinghouse.org/wp-content/uploads/2022/02/AgriSolar_stacked_1-338x400.png
Carl Berntsen
2022-10-27 11:58:06
2023-05-10 08:32:52
Case Study: Summit Plant Labs