Agrisolar Clearinghouse Hosts Farm to Table Event at Biosphere 2 
The AgriSolar Clearinghouse held an AgriSolar Farm to Table event  at Biosphere 2 in Tucson, Arizona, last week, in partnership with the GreenBiz23 conference. Similar to the AgriSolar Clearinghouse Follow the Sun field trips, the AgriSolar Farm to Table events bring members of the agrisolar community together to see, touch, taste, and celebrate the delicious foods grown and grazed at solar farms around the country.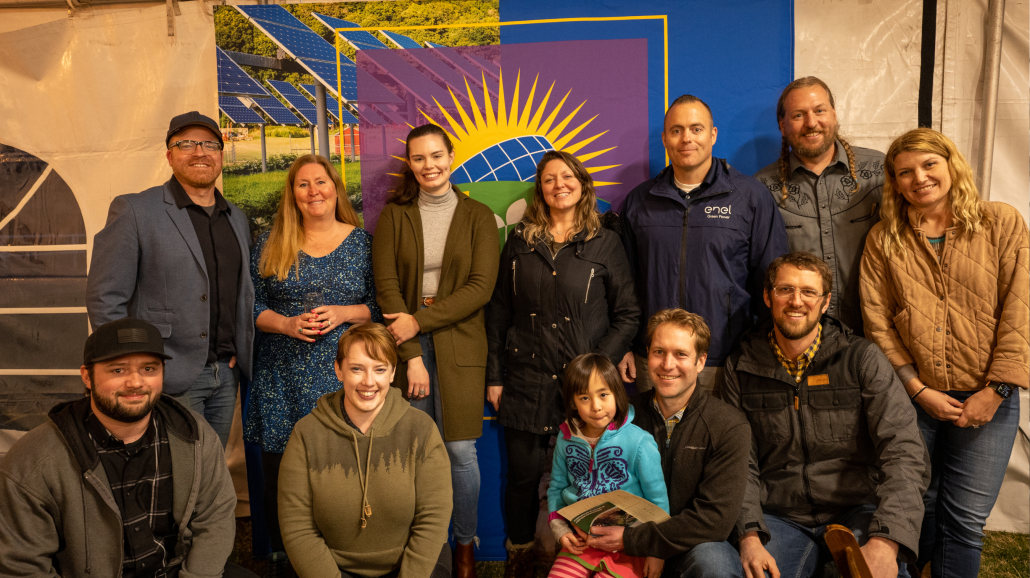 The AgriSolar Clearinghouse, along with sponsor Enel North America and partners from Biosphere 2, Connexus Energy, NREL, InSPIRE, Jack's Solar Garden, and Columbia University, networked with attendees while they enjoyed lunch and refreshments prepared by Chefs Erin, Mateo, and Janos. The menu highlighted foods grown and grazed under solar arrays, including honey, beans, lamb, salad greens, potatoes, and saffron. Discussions ensued amongst attendees while Enel awarded Bare Honey solar-grown honey and the highly coveted agrivoltaic Lego sets.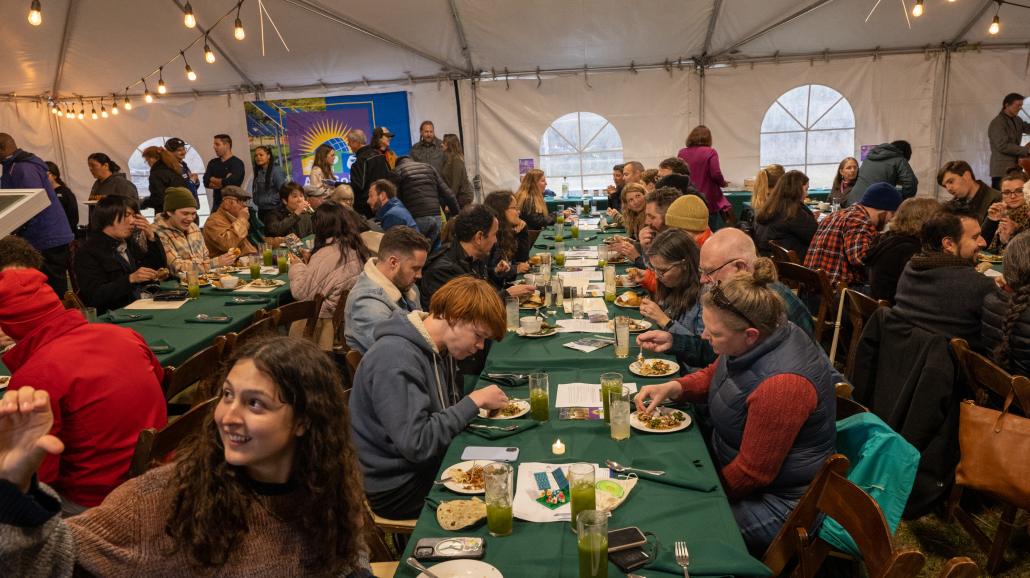 During the lunch, attendees also enjoyed learning about the Biosphere 2's agrivoltaic project from Dr. Greg Barren-Gafford and graduate students Kai Lepley, Nesrine Rouini, Alyssa Salazar, and Caleb Ortega. Dr. Barren-Gafford provided a background on Biosphere 2, as well as research conducted at the site and its application to agrivoltaics throughout the country.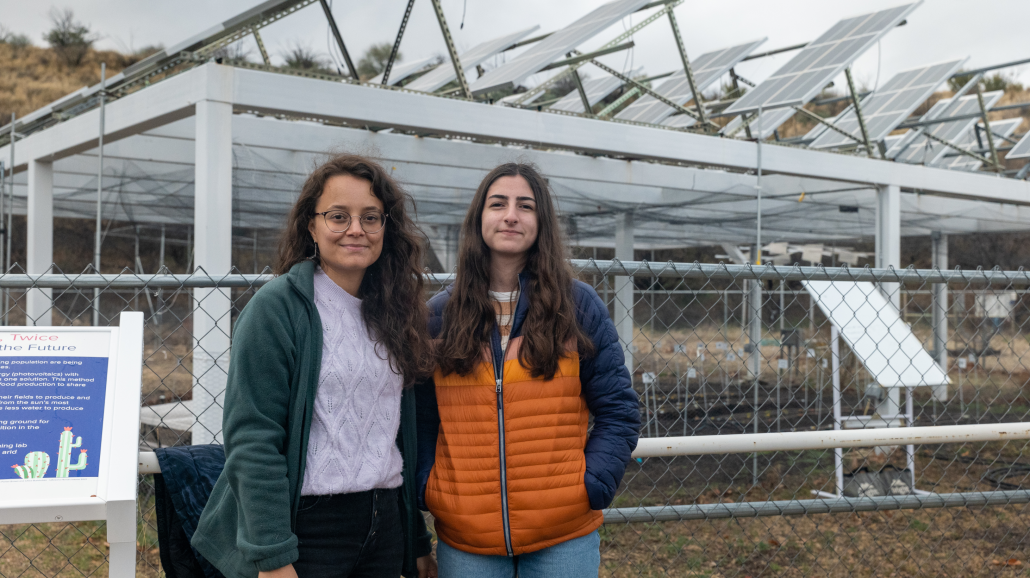 Also attending the event was Sarah Bendok, a high-school freshman from Phoenix, Arizonaand founder of Growing Green, a 501(c)(3) nonprofit organization focused on improving agriculture while simultaneously decreasing negative impacts on the environment. Bendok is planning to create an agrivoltaic site at her local community garden and is participating in the AgriSolar Clearinghouse's peer-to-peer mentoring program under the guidance of Dr. Barron-Gafford and graduate student Nesrine Rouini in pursuit of obtaining the Girl Scout Gold Award.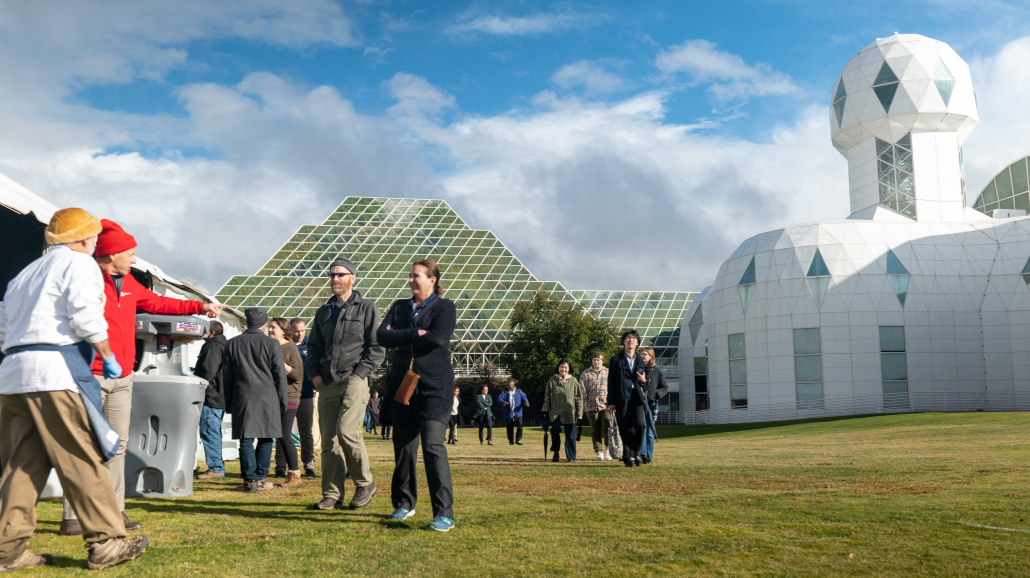 Thank you to Dr. Barron-Gafford and the Greg Barron-Gafford Research Group; Jesse Puckett; Enel; Rob Davis; Biosphere 2; University of Arizona; Chefs Erin, Mateo, and Janos; the AgriSolar Clearinghouse team; and all the good people that braved the weather to join our agrisolar community in the celebration.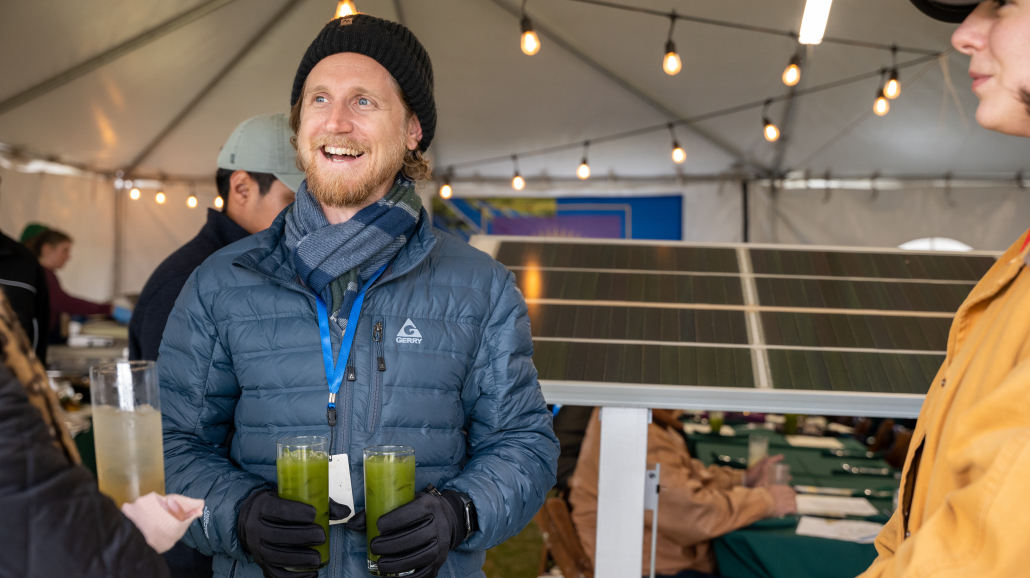 More photos from the event can be found here: AgriSolar Farm to Table at Biosphere 2 | Flickr.
Sign up for the AgriSolar Extra to be sure you know about upcoming Follow the Sun Tour stops. 
University of Arizona Researchers Awarded $1.2 Million to Explore Agrisolar
"Researchers will test three different watering strategies, ranging from intensive irrigation to almost no water, and use the shadows cast by solar panels to provide benefits to the agricultural process. The most heavily watered plot will closely replicate current agricultural practices and include plants with greater water needs, like tomatoes and varieties of lettuce. The second plot will involve watering to establish growth, but much less thereafter, to reintroduce native grasses. The final plot will require little to no watering and include 'climate smart' plants that have grown for hundreds, if not thousands, of years in the region: prickly pear, agave, legumes and others." – University of Arizona
Germany's Vattenfall Invests in 76-Megawatt Agrisolar Project
"For the first time, Vattenfall will implement this innovative concept of land use on a commercial scale with partners. The aim of the project in Tützpatz is to combine module types on different mounting systems with suitable agricultural uses over an area of 95 ha, and thus gain further practical experience for future commercial projects of this kind. According to current plans, construction at Tützpatz is scheduled to start in early summer 2023." a– Reve
https://www.agrisolarclearinghouse.org/wp-content/uploads/2022/10/agrisolar-roundup-photo-scaled.jpg
2560
2378
A. J. Puckett
https://www.agrisolarclearinghouse.org/wp-content/uploads/2022/02/AgriSolar_stacked_1-338x400.png
A. J. Puckett
2023-02-22 17:20:08
2023-02-28 08:49:22
AgriSolar News Roundup: Farm to Table Event at Biosphere 2, UAZ Agrisolar Research, German Agrisolar Pilot Project