The Illinois Agrivoltaics Regulatory and Policy Guide Analyzes State and Local Laws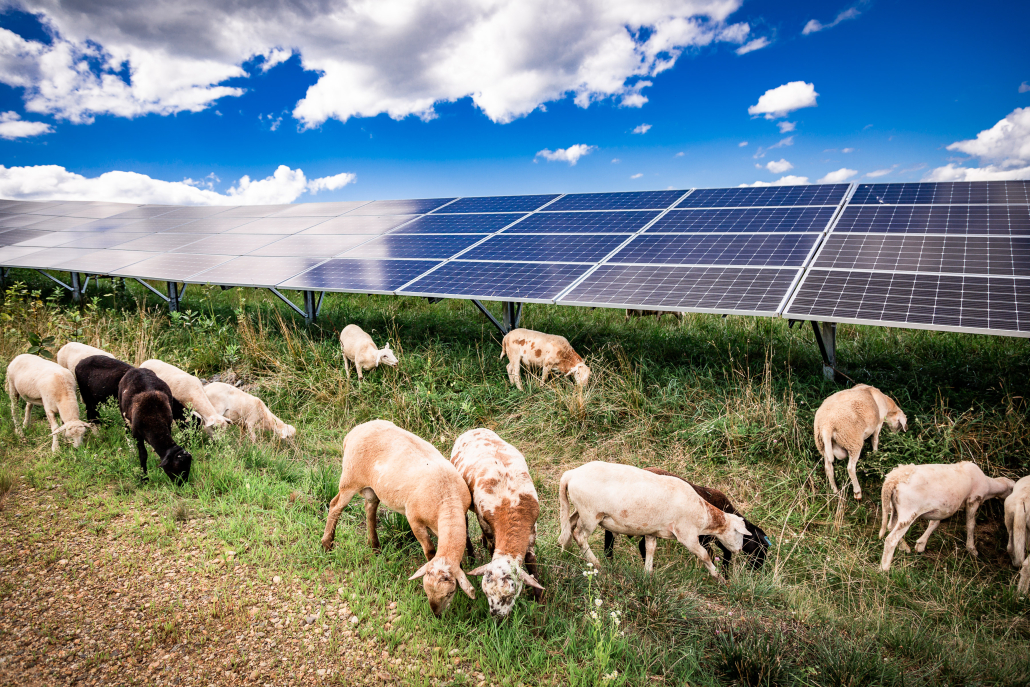 By Jessica Guarino and Tyler Swanson
The U.S. agrivoltaics industry continues to grow as the desire to pair solar energy production land uses with pollinator habitats, livestock grazing, and crop production increases. However, while the excitement around agrivoltaics in all its forms blazes a new trail for what solar energy land use can look like, eager landowners and developers face a daunting challenge: state laws and local zoning ordinances that have not considered the possibility that agricultural and solar energy production could feasibly be located on the same tract of land.
Through Agrivoltaics in Illinois: A Regulatory and Policy Guide, researchers at the University of Illinois Urbana-Champaign's Bock Agricultural Law & Policy Program analyze both the state and local laws that will impact agrivoltaic development in Illinois. The guide pays particular attention to county zoning ordinances, each of which define solar energy, and set the requirements necessary to develop it, in their own unique way. Agrivoltaics in Illinois allows landowners and potential solar developers to easily understand the requirements to build solar in their county and may also point developers towards counties where solar energy development faces a lower burden from the zoning board. Further, developers can read through the specific definitions that a county has for solar energy, which may have an impact on the development of agrivoltaics. For example, in many counties, a solar farm is the principal use for the land on which it is located, which could have negative implications for a landowner wishing to practice agrivoltaics and retain the tax benefits associated with land being classified as an agricultural use. Meanwhile, other counties state in their zoning ordinances that a solar installation under a specified acreage is considered a "solar garden" and thus is classified as either an accessory or special use of the land.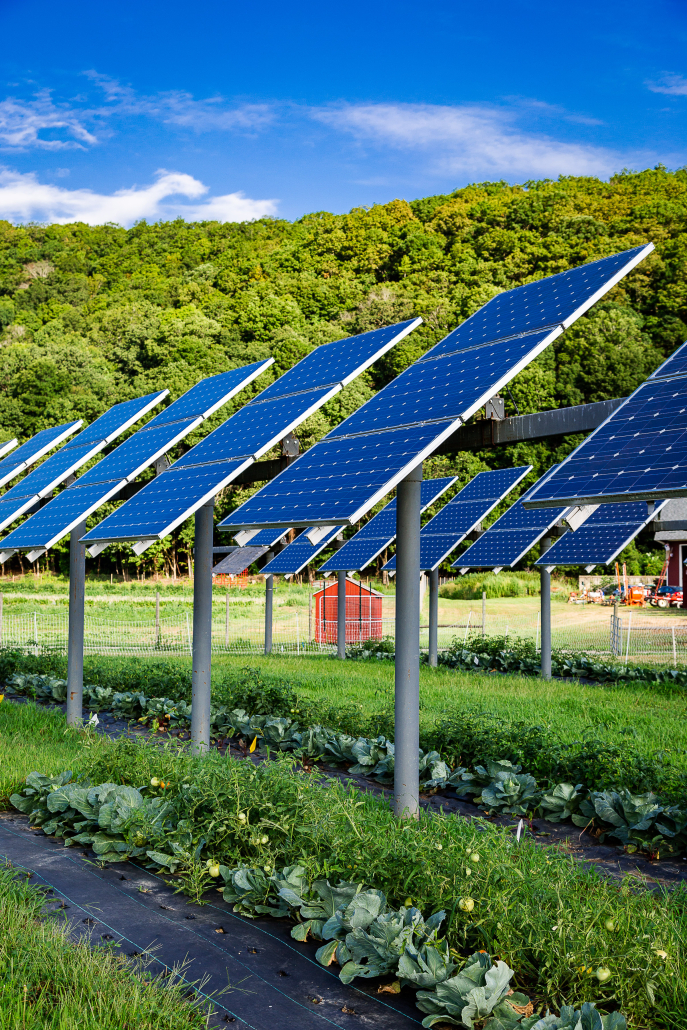 Agrivoltaics in Illinois: A Regulatory and Policy Guide, while focused on analyzing the state laws and local zoning ordinances of Illinois, aims to inform all landowners, farmers, and solar energy developers of the types of laws and ordinances that should be taken under consideration when exploring the deployment of an agrivoltaic system. This guide is also a resource for state and local policymakers seeking to understand what impacts existing policies may have on the development of agrivoltaics. For example, the Renewable Energy Facilities Agricultural Impact Mitigation Act is a state law requiring a deconstruction plan for wind and solar energy facilities when they reach their end of life that also provides assurances to the landowners that the land will be restored for agricultural use, which will impact agrivoltaic installations. Additionally, a local official could review the numerous figures and tables in the guide to understand what solar energy requirements are most common, as definitions and requirements for solar energy facilities vary by location.
As the agrivoltaics industry grows, it will become increasingly important to understand the regulatory framework in which it will exist. Many current zoning ordinances consider solar energy a threat to agriculture and regulate the industry accordingly, which may inhibit the ability of eager farmers and solar developers to deploy the practice. Likewise, state governments have the power to influence the development of agrivoltaics through laws such as the Renewable Energy Facilities Agricultural Impact Mitigation Act. With the legal analysis presented in this policy guide, the authors hope that it will be used by stakeholders to foster informed agrivoltaic regulations and deployment of the practice.
Photos: AgriSolar Clearinghouse
https://www.agrisolarclearinghouse.org/wp-content/uploads/2023/01/52341065438_ee34ee6cff_o-scaled.jpg
2560
1707
Anna Adair
https://www.agrisolarclearinghouse.org/wp-content/uploads/2022/02/AgriSolar_stacked_1-338x400.png
Anna Adair
2023-02-01 08:11:45
2023-02-21 09:59:02
The Illinois Agrivoltaics Regulatory and Policy Guide Analyzes State and Local Laws