Enabling Real-Time Monitoring of Environmental Conditions and Soil Health Through the Use of Standalone Photovoltaics and Off-the-Shelf Systems
Written for the AgriSolar Clearinghouse by Ridge to Reefs staff Phal Mantha and Paul Sturm
Agricultural operations, land management, and environmental projects all have a strong need for consistent monitoring and recording of field conditions over long periods of time. Assessing local environmental conditions can be critical for timing farm operations, as well as for making important management decisions. However, due to the remote location of many farms and sites, this monitoring can prove to be a major challenge. This challenge is further compounded on sites where there is no access to grid power, Wi-Fi signal, cell service or other means of powering sensors and transmitting vital data.
In this context, the use of simple standalone photovoltaic (PV) systems in conjunction with wireless jetpacks and/or Low Power Wide Area Networks (LPWA) present a viable and cost effective solution to address some of these challenges. This brief case study highlights the use of one such system to perform real-time monitoring of environmental conditions, including soil health. In addition to monitoring, this system was also capable of controlling a Hunter PHC-1200 Wi-fi Irrigation Control System.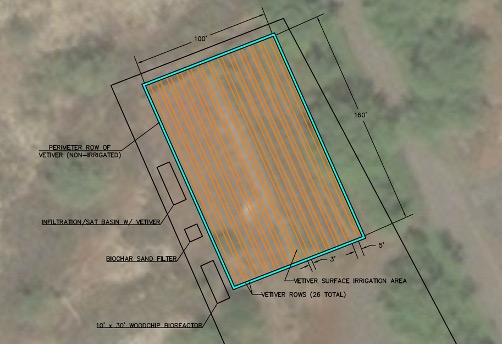 Fig. 1 Site plan for the Pilot Phytoremediation System installed in Kihei, Maui.
Ridge to Reefs and Sunshine Vetiver Solutions were implementing a nature-based waste-water treatment system in Kihei, Maui, Hawaii. The State of Hawai'i currently injects over 15 million gallons per day of secondary treated wastewater effluent into groundwater injection wells. In 2020, this contentious practice was ruled a violation of the Clean Water Act by the U.S. Supreme Court in the landmark case County of Maui v. Hawaiʻi Wildlife Fund. To highlight low-cost alternatives to groundwater injection, a pilot phytoremediation system was designed and constructed to determine the area required to treat and dispose of the 1.8 million gallons per day that the Kihei Wastewater Reclamation Facility currently injects. To measure this, a ⅓ acre plot of the sterile Sunshine cultivar of vetiver grass was established at the site.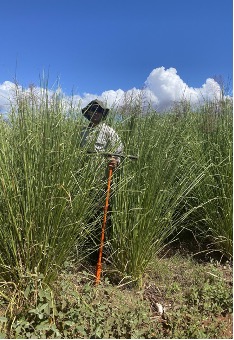 Figure 2. Vetiver Grass establishment within 3 months.
There was no access to power or the internet, making system monitoring a real challenge. First a low-cost, small capacity PV system was set up, which included a single solar panel, charge controller, battery, and inverter. The electronics for this system were mounted inside a shipping container at the site, while the single solar panel was mounted on top of the container.
Next, a Verizon Mi-Fi jetpack mobile hotspot device was purchased from a local Verizon retailer. Though this service required a monthly subscription, it provided a consistent and stable internet connection, enabling the rest of the components to receive and transmit data. Furthermore, the jetpack used very little power through a USB connection and was perfectly suited for running on a small PV system plugged into the inverter.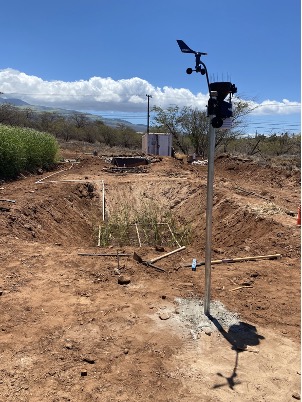 Figure 3. Davis Instruments Vantage Pro 2 Wireless Weather Station.
To measure localized environmental conditions, including precipitation, temperature, wind speed, and solar radiation, a Davis Instruments Vantage Pro 2 wireless weather station was installed at the site. In addition to atmospheric conditions, the project required that real-time nutrient monitoring was performed within the soil profile. In order to enable this, two Terralytic soil probes were installed within the vetiver rows in different locations within the test plot. These probes are capable of recording and transmitting real-time data for important soil-health parameters, including soil moisture, salinity, nitrate, potassium, phosphorus, soil temperature, pH, respiration, and aeration, and allowed us to verify that the system was working properly and effectively treating the effluent from the wastewater treatment plant.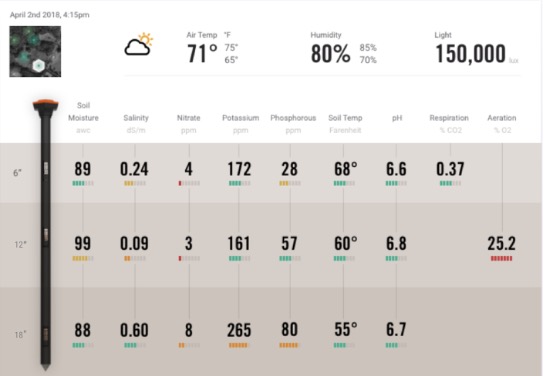 Figure 4. Terralytic Soil Probe and the various parameters it provides real time data on.
Finally, a Hunter PHC-1200 Wi-Fi Irrigation Control System was also installed at the site, allowing our team to wirelessly monitor and control the distribution of effluent throughout the different zones in our test plot. The Hydrawise software that controls this system allows anytime access from a smartphone or tablet with this remote monitoring, facilitating remote monitoring and management of the irrigation controls. Furthermore, the web-based monitoring was linked to local weather forecast data, including temperature, windspeed, precipitation, and other factors to automatically adjust our system to local conditions. This ensured that we were not irrigating while it was raining and maximized the evapo-transipirative potential of the system.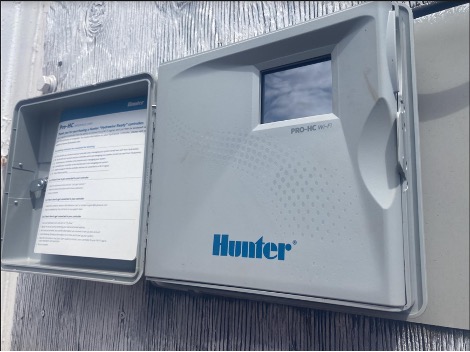 Figure 5. The Hunter PHC-1200 Wi-Fi Irrigation Control System that was installed at the site.
A simple and low-cost standalone PV system can be combined with off-the-shelf mobile hotspot technology and weather stations/soil probes to provide high-quality, real-time data on both atmospheric conditions and soil health. Furthermore, this type of configuration can be combined with wifi-enabled irrigation controllers, allowing farmers, landowners, and land managers to control and automate irrigation operations in a highly efficient manner, even in remote areas lacking grid power and connectivity.
All photos courtesy of Ridge to Reefs.
https://www.agrisolarclearinghouse.org/wp-content/uploads/2023/06/davisweatherstation.jpg
402
302
Anna Adair
https://www.agrisolarclearinghouse.org/wp-content/uploads/2022/02/AgriSolar_stacked_1-338x400.png
Anna Adair
2023-06-26 08:00:00
2023-07-26 09:22:28
Enabling Real-Time Monitoring of Environmental Conditions and Soil Health Through the Use of Standalone Photovoltaics and Off-the-Shelf Systems